CBN invites applications for int'l money transfer operations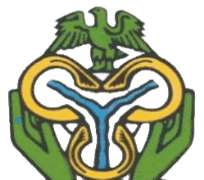 The Central Bank of Nigeria (CBN) has said it has not foreclosed the licensing of interested players in the International Money Transfer Operations space in Nigeria.
According to the apex bank, in spite of its transparency in the licensing of International Money Transfer Operators (IMTOs) in Nigeria, some persons have continued to allege that the Bank has stopped the licensing of interested IMTOs in the country.
The bank in a notice on Thursday, therefore calls on interested applicants to forward their requests for licensing to the Director, Trade and Exchange Department of the CBN, in line with the CBN Guidelines on International Money Transfer Services in Nigeria (2014), which among other things, specifies the minimum technical and business requirements for various participants in the international money transfer services industry in Nigeria.
'The Central Bank of Nigeria remains committed to providing an enabling environment for international money transfer services in Nigeria. It is, however, important to emphasise that a prospective player shall first obtain the requisite licence to operate in Nigeria as an IMTO,' the bank said.
It should be remembered that the CBN recently instructed licensed local correspondent money transfer operators in Nigeria to stop dealing with unlicensed International Money Transfer Operators.  It thus, warned Nigerians at home and in the Diaspora to beware of the unwholesome activities of some of the unlicensed International Money Transfer Operators in Nigeria.
This sparked speculations among industry watchers  that  the suspension may not be unconnected with failure of these operators to have minimum net assets of $1billion set by the bank.
The CBN guidelines specify that any company offering Mobile Money transfers must have minimum net assets of $1bn and have been operating for more than 10 years.
This warning the apex bank said has become necessary because of the activities of some unregistered IMTOs, whose modes of operation are detrimental to the Nigerian economy.