Akwa Ibom to punish masterminds of State Savings and Loans collapse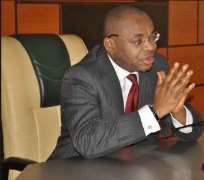 The Akwa Ibom State Government, at the weekend, said that funds have been injected into Akwa Savings and Loans Limited to rescue and reposition it for improved sevice delivery, promising that those responsible for the collapse of the financial institution would be brought to book.
Governor Udom Emmanuel, who spoke at Government House, Uyo, after receiving the report from the Panel of Inquiry set up to review the operations of the state- owned financial institution from January 2007 to May 2016, noted that all funds recovered from the looters would be ploughed back into the bank.
The governor, who observed that Akwa Savings and Loans lacked corporate governance and transparency in financial services, assured that competent personnel would be put in place to ensure efficiency and stability in the bank.
'The finance institution will become operational from September this year under a new management to enable it realise its set obligations,' he said.