WHY WE APPROVED HAMPSHIRE HOTEL – OJO OBA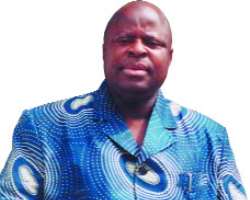 Ojo-Oba
The Nigeria Football Federation (NFF) on Wednesday gave detailed explanation of how it arrived at approving the now -dumped Hampshire Hotel, Ballito as the Super Eagles' World Cup team base camp.
General Secretary, Dr. Bolaji Ojo-Oba, insisted that the decision was taken in the best interest, to satisfy the Head Coach and also based on experience at a previous tournament.
'It is unfortunate that the whole thing is now being made to look like the NFF had any motive other than the team's best interest. We believed, and still believe, that the head coach is best -placed to determine the best possible site for his team to train or use as abode for a tournament, and in this case, at the time we were looking for a team base camp in December 2009, the head coach was Shaibu Amodu.
'Really, we gave him a mandate to look out for somewhere good enough for the team and which cost would not be exactly on the high side, fully aware of our financial situation. He went in search of this place with Mr. Peterside Idah, a former Nigerian international player, who is also a member of the team's technical crew and who lives in South Africa.
We expected them to be capable of choosing a place good enough, at considerable price.
'In the end, they found this Hampshire Hotel, new structure, with a firm pledge by the hotel management that it would be able to finish everything within two months left to the World Cup and also meet our other specifications.