Standard Bank Connects Africa Clients Again
....Commercial Banking Clients To Benefit From Second Edition Of Pioneering Inter-Africa Trade And Business Conference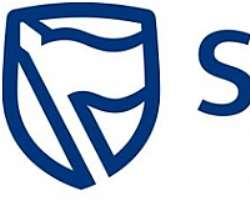 04 August 2016 – Johannesburg: Standard Bank (also trading as Stanbic Bank) will repeat its hosting of an inter-Africa trade and business dialogue aimed at connecting commercial banking clients with similar business interests across the continent. The conference will focus on West Africa as a region of opportunity and will be held in Accra, Ghana on 3 – 5 October.
The conference follows the successful inaugural session held in Kenya during April this year where Standard Bank hosted clients from Tanzania, Uganda, Zambia, Malawi, South Africa and Kenya – giving participants an overview of the East Africa region while assisting them to identify accessible services and business opportunities.
The West Africa Trans-Regional conference will host delegates from Ghana, Nigeria, Angola, Côte d'Ivoire, China, South Africa as well as clients from southern and eastern Africa.
Delegates looking to explore business opportunities in the West Africa region will be able to connect and network with like-minded business leaders from across Africa and China through engagements with key business players and policy makers in the West Africa region.
Dr. Manessah Alagbaoso, Head of Commercial Banking at Standard Bank Rest of Africa said: "When we say Africa is our home and that we drive her growth, it is our responsibility to extend ourselves beyond just banking: we must add value by providing exposure, information and our expertise to our clients to foster an environment that facilitates their growth and success."
Dr. Alagbaoso added that the second edition of the Trans-Regional Conference is targeted at Standard Bank commercial banking clients from across sub-Saharan Africa who are interested in expanding their operations or partnering with businesses in the West Africa region across a range of sectors such as retail, infrastructure, agriculture, construction, manufacturing and information technology.
Despite a slump in commodities which have been the backbone of West Africa's growth for decades, the region offers multiple avenues for investment and is home to three of the ten fastest growing economies in Africa according to the IMF's World Economic Outlook 2016.
"African businesses need a partner who understands emerging markets but also has continental banking experience to make progress real" said Dr. Alagbaoso.
He added: "Standard Bank's experience shows there is a great deal of opportunity in many sectors and markets, if businesses are encouraged to look beyond the short-term. Positive changes such as government policies to promote commercial businesses, regular and democratic elections, improved literacy rates and education, and the most youthful population in the world have highlighted to us that with the right kind of support, innovation and desire, the growth position promises to be significantly enhanced in the years ahead."
Through pioneering inter-Africa dialogues with like-minded clients, facilitating partnerships for business development and boosting intra-Africa trade, Standard Bank believes that growth in sub-Saharan Africa remains both realistic and achievable.
Dr. Alagbaoso concluded: "An invitation to interested commercial banking clients will be communicated by their Relationship Managers in the coming weeks."
About Standard Bank Group
Standard Bank Group is the largest African bank by assets with a unique footprint across 20 African countries. Headquartered in Johannesburg, South Africa, we are listed on the Johannesburg Stock Exchange.
Standard Bank has a 153-year history in South Africa and started building a franchise outside southern Africa in the early 1990s.
Our strategic position, which enables us to connect Africa to other select emerging markets as well as pools of capital in developed markets, and our balanced portfolio of businesses provide significant opportunities for growth.
The group has nearly 49 000 employees and over 1 200 branches, which enable it to deliver a complete range of services across personal and business banking, corporate and investment banking and wealth management. Standard Bank's Corporate & Investment Banking division offers its clients banking, trading, investment, risk management and advisory services to connect selected emerging markets to Africa and to each other. It has strong offerings in mining and metals; oil, gas and renewables; power and infrastructure; agribusiness; telecommunications and media; and financial institutions.
Standard Bank South Africa is the largest operating entity of Standard Bank Group, Africa's largest bank by assets. Standard Bank Group reported total assets of R1, 98 trillion (about USD128 billion) at 31 December 2015, while its market capitalisation was R184 billion (about USD11, 8 billion).
The group's largest shareholder is Industrial and Commercial Bank of China (ICBC), the world's largest bank, with a 20, 1% shareholding. In addition, Standard Bank Group and ICBC share a strategic partnership that facilitates trade and deal flow between Africa, China and select emerging markets.
For further information go to http://www.standardbank.co.za/cib