2016 May/June WAEC Certificate Exam results released, 53% pass 5 subjects with English, Maths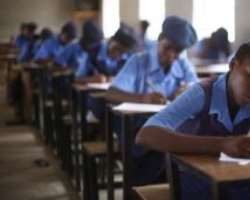 According to the results released on Friday, The result of  2016 May/June West African Senior Certificate Examination (WASSCE) conducted by the West African Examination Council (WAEC) released in Lagos on Friday shows that approximately 53% of students who sat for the examination passed.
The report show that 137,295 candidates (representing 8.89%) had their results withheld.
The total number of candidates who passed had credit passes in five subjects including English Language and Mathematics was 878,040 which represented 52.97%, a stark contrast to the 2014 and 2015 breakdown where 31.28% and 38.68% respectively had the same ratings.
Olu Adenipekun, the Nigerian head of WAEC as saying: "the cases are being investigated and reports of the investigations will be presented to the appropriate committee of the Council in due course for consideration."
1,552,758 candidates sat for this year's  May/June examination.
A breakdown of their scores shows that out of 1,544,234 who sat for the exams, "a total of 1,014,573 candidates, representing 65.70% obtained six (6) credits and above; one million one hundred sixty seven thousand four hundred and eighty four (1,167,484) candidates, representing 75.60% obtained five (5) credits and above, while one million two hundred and eighty two thousand two hundred and four (1,282,204) candidates, representing 83.03% obtained credit and above in four (4) subjects." 1,370,049 candidates, representing 88.72% obtained credit and above in three subjects just as 1,438,679 candidates, representing 93.16% had credit passes and above in two subjects.