Special Announcement: International Youth Day Celebration In Anambra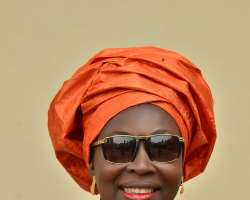 In keeping with the United Nation's declaration, August 12th of every year, is celebrated globally as International Youth Day. This is a day set aside for Governments, families and indeed the whole world to focus on the youths and give them attention through special programmes aimed at addressing their needs, rights, obligations and interests.
However, sequel to the above, the Anambra State Government, through the Ministry of Youth Entrepreneurship and Sports Development, invites all the youths in the 21 Local Government Areas, all uniformed and non-uniformed youth organizations in the state, NYSC, stakeholders, fathers, mothers, ndi Anambra and the general public, to this year's International Youth Day celebration which theme is "THE ROAD TO 2030: ERADICATING POVERTY AND ACHIEVING SUSTAINABLE CONSUMPTION AND PRODUCTION", as follows.
SYMPOSIUM
DATE: Wednesday, 10th August, 2016.
VENUE: CANA House, Awka.
TIME : 10am.
RALLY/GRAND FINALE.
DATE : Friday, 12th, August, 2016.
VENUE : Dr Alex Ekwueme Square, Awka
TIME : 10am
SPECIAL GUEST OF HONOUR
His Excellency, Chief Willie Obiano
(Akpokuodike)
Governor, Anambra State
Signed:
Dr Barr Mrs Uju Nwogu
Hon. Commissioner MYESD