First Out The Gate: Smart Tech's Competitive Advantage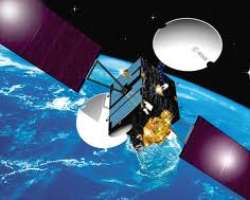 Business owners are looking in their rearview mirror, worried about whether the Uber of their industry will come speeding up behind them, overtake, and leave them in the dust. Yet, the technology platforms that disruptors are using in the industry are available to all businesses.
To understand the opportunities and threats, business owners must ask, "What business am I in?" –and how exactly will real-time information about my business help me do better?
Smart technology is reshaping all industries thanks to an increasing number of devices that are connected to the internet and are able to transmit information. These devices can do anything from monitoring fridges, checking moisture levels, reporting on an individual's health such as insulin levels, monitoring when machines need to be serviced and much more.
Their real value lies in the data they provide and the ability for businesses to use this data as a competitive advantage – in their industry or a complementary industry where opportunities have been identified.
By turning data into insights and then using this knowledge to offer a better, more useful service to consumers, their services become more intuitive and valued.
Take the restaurant industry as an example. Some are engaging in geo-tagged marketing, which offers special deals using location-based advertising opportunities. As an example, restaurants will be able to promote specials to people with devices in their area. Estate agents may also be able to use geo-location to promote properties on sale when potential buyers enter an area of interest. The restaurant industry is also using web-based applications to track inventory and their food costs in real-time. These applications reduce errors, keep track of ingredients for changing menus and wine lists, and give insight into menu profitability.
Another example is security cameras in the retail sector. As these devices are being upgraded to provide better, high-quality footage, they are now also linked to applications where a retailer can analyse a shopper's behaviour – how long they spend in each aisle, for example - and benefit from a wealth of marketing data.
Some cameras are also linked to the till so the items that are being scanned match those registered on the POS (point of sale) system. This prevents what the industry refers to as "sweetheart scanning" – where tellers give away merchandise to a 'sweetheart' customer by means of a fake scan / ring-up.
There are endless technology solutions available, if a business can think it – then it is highly possible that it can be done. Businesses need to evaluate what they can offer that is of true value to their customers, and how they can use technology to improve the customer's experience and generate new revenue opportunities.
The ways in which smart technology can change business are endless. In a time of seismic technological change and digital invention, at Sage, our smart people use the smartest technology to reinvent and simplify their business processes. Smart technology gives Small & Medium business a chance to think bigger – much bigger.