Reaching for Rio with BBC Africa online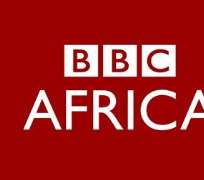 BBC Africa will be offering unique online coverage of Rio 2016 this month, providing the latest Olympics news and the stories behind the Games. Audiences around the world will be able to access special features at their fingertips, from video clips and photo highlights to interactive quizzes.
This summer, the BBC's sports coverage will be enhanced by its use of innovative and mobile-first formats, with a commitment to telling specifically African stories from the Games.
Here is a summary of what to expect:
*Dedicated Olympics pages on each BBC African language service website, featuring automatically updated medal tables and showcasing all their own Olympic coverage. This will include a daily photo roundup of key sporting moments and headlines of the day.
*Daily digital video updates - BBC Africa's Peter Okwoche will be reporting directly from Rio on what is happening around the city – videos will be available on BBCAfrica.com .
*Short video clips - including a look at the SevenAfrican Olympians You Need to Know and Africa's Greatest Olympic Moments as well as the story of Nigeria's record-breaking table tennis player Segun Toriola - who will be appearing in his 7th Olympics, and the Kenyan ice hockey team who hope to qualify for the Winter Olympics in 2018.