Stella Damasus Marks Low Key Birthday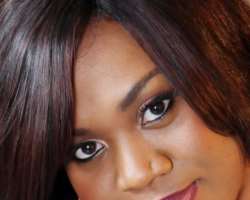 Beautiful screen diva, Stella Damasus Nzeribe, was a year older on Saturday and she marked the birthday in a low-key at her Lekki, Lagos residence.
The actress, who is currently busy editing her much expected television programme, decided to mark the birthday low-key due to her busy schedule, and more importantly her Stella Damasus Show, which will berth on local and international television stations soon.
A source close to the multi-talented screen goddess told us that she has been very busy combining resources to make sure that the programme becomes the first of its kind when it eventually hit the airwaves.
"As you know, Stella has been extremely busy all this while. She has been working on a couple of projects which include the High School Musical (HSM) and of course her own TV programme. So celebrating the birthday in a big way would have been a kind of distraction, considering her numerous projects. Besides, she is not the lousy type," the source hinted.
When us called Stella to wish her a happy birthday, she noted that for her the most important thing is to give thanks to God for taking her this far.
The elated Stella said: "I can't stop thanking Him because He has been so good to me."