Can you marry your late brother's wife?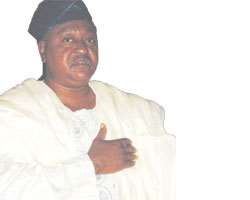 In the olden days, it was traditionally right and permitted for a man to marry the wife of his deceased brother, especially if he was the older one. But today, the practice seems to be gradually fading away in our society.
In this report by BAYO ADEOYE, some men bare their minds on this interesting topic.
Prince Jide Kosoko
It was the custom of our forefathers. Then, it was done primarily by the family of the deceased to cater for his wife and children. At that time, the younger brother would be the custodian of both the woman and her children. But the practice had its negative impact even then. I cannot do it; I have my own responsibilities, so I can't add more to them. I can't do it.
Segun Ajiboye
Haba! That's bad. I can't. Can you?
Adesina Dauda
Maybe; I am now married and I don't see myself getting married to two wives. If I was still a bachelor, I could consider such a thing.
Clement Momoh
It depends on the woman in question. If she agrees to it, I will do it. But I can't force her into it. It is a good idea, so her children will also become mine. By so doing, they will have a good upbringing. I was brought up in the same way by my father's brother who also got married to my mother. But they didn't have any other child between them. The man, who is now late, gave us everything we needed then; so, we really didn't feel our father's absence in our lives.
Isolak
That is totally wrong. Our forefathers who introduced it did so for their selfish interest. It is totally wrong.
Afeez Salami
I can't do it. But traditionally, it is right. Even our religion, Islam, permits it. But I can't do it for a reason best known to me.
Chibuzor Peters
Never! How can I marry her? Do you know if the woman is the cause of my brother's death? I can't go into any such a stupid thing.
Femi Rockison
(Laughs) Ha! What do you want me to say? I don't think I can do it o! I believe it is not normal. Even my mother will never allow me to do it.
Abiodun Ige
Why not? Don't you know it is right to protect what belongs to our brothers? If the woman and her children are still young, I can marry her, so as to take care of my late brother's family. Therefore, this will prevent the woman and her children from being taken to another man's home where they will not be well catered for.
Sanmi Bankole
Of course, yes; I can marry her. Honestly, any man who says he can't do it may have probably been sleeping with the same woman secretly before her husband's death. But because he doesn't want to be fully responsible for the upkeep of his late brother's children and wife, he will reject the offer to take her as wife. I don't see anything wrong in this.
Adeyinka Adewoye
Haba! I have two wives already. Even if I need more wives, I will not go for a widow.
Oluwole
Ha! Journalists and their funny questions! I don't think anyone in his right senses will descend so low as to engage in such an act. It is morally wrong and Christianity frowns at it