MISSING ABUJA LADY: LAGOS LAWYER, UGWUONYE WITHDRAWS FROM CASE …DPA IN DISARRAY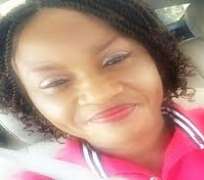 Destiny Ugorji
Controversial Lagos lawyer, Emeka Ugwuonye has withdrawn from the case of the missing Abuja business woman, Charity Aiyedogbon, after openly accusing her ex-husband, David Aiyedogbon of killing her.
Ugwuonye announced his withdrawal through a post on his Facebook group, The Due Process Advocate, Saturday evening, a development that kept the group in disarray, with many threatening to exit.
(https://www.facebook.com/groups/DPA.Member/permalink/620976571405182/).
The post titled: "my apologies to all members of DPA and my friends" blamed a sex scandal involving him and one of the members for his decision, an excuse pundits describe as trivial and not related to the matter.
The post reads in part:
"From the inbox comments of members that I have received, it is very clear to me now that the issue of Amanda was overblown and was totally mishandled by me. Hence, I hereby wish to tender my profound apologies to all members of DPA."
"Amanda befriended me online. One thing I do when certain people meet me on Facebook is to test them and confirm their bona-fide. You have to know who sent them. Since the past 7 years, I have had issues with DSS and EFCC, and now the Nigerian Police. So, I always know that one way to trap a man in my position could be to send him a girl to befriend him. So, when I make certain contacts in the social media, I test those contacts to find out who they are and who sent them. This is standard procedure in intelligence and espionage."
"Finally, I believe that my involvement in Chacha's case has unduly exposed me and DPA to all manner of attacks. It has also exposed me to risks to my personal safety and troubling encounters with the Nigerian police. I think therefore, it might be wise for me to withdraw from Chacha's case totally and with immediate effect. DPA was not set up for Chacha's case. It had been in existence well before Chacha's incident. I have done my bit. DPA has done its bit. Time for us to balance between now conflicting needs."
"The Chacha case made for me and DPA some powerful and unintended enemies. For instance, I would like to say again that I have nothing personal about David, Chacha's husband. I honestly believed that given the events and given all known factors he was responsible for what happened to her. But that was only a belief. The ultimate truth as to guilt was only going to be determined during any criminal trial that was to occur. Nobody, apart from the judge can pronounce another man guilty of an offense. All we can do, and which I did, was to stay on the evidence of the case to accuse the man of being the one responsible. That is a position that has been a source of expensive controversy. But it need not be. David always had the ability to deny the accusation and to defend himself successfully, and he has demonstrated it."
"But that is too much trouble for one case. I cannot sacrifice the entire DPA on the need to stay on Chacha's case. During my meeting with the police next week, I will convey to them that I am done with the case."
Reacting to Ugwuonye's post, members of the DPA, many of whom had earlier expressed concerns over some unsubstantiated claims by Ugwuonye reacted angrily, with some calling for an account of the monies contributed by the members in support of the matter.
In his post on the matter, Presh Owuzechi Okoroafor says: "withdraw from Chacha's case? Oga Emeka, did you not think of your personal safety before you launched out to unravel the mystery of this case? I hope you understand what this means tho? Well, you know what is best for you but logic says that whether you withdraw or not, your safety is still not guaranteed as you have raised a lot of dust on this issue. By the way, to save your name and prevent too much questions, you may choose to account for the monies that were raised because of this Chacha's case. It enhances your credibility."
Adding his voice, another DPA member, Nandak Datok Chingle said: "all I can say is that some of us have been vindicated. When we were asking Emeka pertinent questions, people called us enemies of DPA. Please ask yourselves: if Emeka has really gone as far as he claims he has with Chacha's case and has gathered as much evidence as he says he has, will he abandon it now that he boasts of cracking the case? Which lawyer in his right mind will do that for no apparent reason?"
In his contribution, another member of the group, Nnawuihe Edward Lambert said "I know that a lot is involved in this case which you don't want to say openly."
Responding to calls for him to render an account of the monies contributed by the members in support of Chacha's case, Ugwuonye said: "the case cost me over two million, really. But, the contributions from members, though, highly appreciated; is far less than one million."
It would be recalled that Mr. Ugwuonye posted severally on the DPA, claiming to have evidence of the involvement of the missing Chacha's ex-husband, David Aiyedogbon in her sudden disappearance. Hear him:
"I now have overwhelming evidence that Mr. David Aiyedogbon killed his wife, Chacha. David has an idea of the kind of evidence at my disposal."
In another post, Ugwuonye said: "this is the headless and dismembered body of Charity Aiyedogbon (posting a corpse on his Facebook handle). DPA has been able to identify this as her body within the limits of resources at our disposal."
Ugwuonye is billed to report at the FCT Police command Tuesday, to answer questions relating to the missing Chacha, following his alleged indictment by some of the suspects arrested in connection with the matter, including those in possession of the missing woman's handsets and vehicle.
Police reacts
All efforts to reach the Federal Capital Territory Police Public Relations Officer, Manzah Jesse Anjuguri for comments proved abortive as his mobile number could not be reached, as at the time of filing this report.
Other Police sources conversant with the matter, who spoke on the grounds of anonymity, however dismissed Mr. Ugwuonye's purported withdrawal, describing it as diversionary.
"I do not understand what he means by that he is withdrawing from Chacha's case. Police investigations reveal that he has some questions to answer in the matter. He is a suspect. He has a suspicious relationship with one of the prime suspects, presently at large, among other mind blowing revelations. The law must take its course. Nobody can fool Nigerians. Soon, we shall tell the world our findings. Emeka Ugwuonye is on bail and that is the much I can tell you for now," one of the Police sources stressed.
Stay tuned for more reactions, the sex scandal that has rocked the DPA and unfolding events on Chacha's case.
Disclaimer:

"The views/contents expressed in this article are the sole responsibility of

Chike Duru

and do not necessarily reflect those of The Nigerian Voice. The Nigerian Voice will not be responsible or liable for any inaccurate or incorrect statements contained in this article."
Articles by Chike Duru