Africa World Airlines (AWA) poised for accelerated growth through exclusive distribution partnership with Amadeus
Travel agents worldwide can now book AWA as the airline turns to Amadeus for first global distribution agreement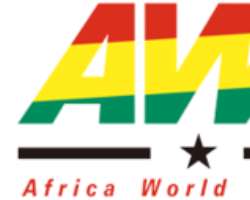 Accra, August 2016 Ghanaian carrier Africa World Airlines (AWA) has partnered with Amadeus to accelerate growth through its first-ever global distribution agreement that makes the airline's full inventory available to Amadeus-connected travel agents worldwide with exclusivity specifically in Nigeria.
The partnership allows Amadeus subscribers to efficiently search, sell and service bookings on AWA's network of domestic and regional routes, having access to the same range of fares, schedules and availability as users who turn to AWA's ticketing offices, call centres or website.
AWA is a privately owned Ghanaian Airline established in 2012 with its base in Accra, Ghana.
Mr. Cheng Luo, CEO of AWA said, "We are well established in the Ghanaian market and are ready to expand our regional operations within the sub-region. Having entered into a commercial agreement with South African Airways to operate flights to the US, we are looking to use such alliances and collaborations to expand our network worldwide. The travel agency channel is a critical component to supporting our growth to reach more international travellers. We are pleased to partner with Amadeus to give the world's largest network of travel agencies access to our fares."
"We are very proud to welcome one of Ghana's most innovative airlines into our global travel community. This agreement offers AWA the most efficient and cost-effective means to partner with travel agencies so they can expand their reach to travellers both domestically and around the globe. It also ensures our travel agency subscribers can access the best and widest range of content so they can service their customers' travel needs comprehensively", commented Yann Gilbert, General Manager, Nigeria and Ghana at Amadeus.
With over 440 bookable airlines and a presence that spans over 195 markets, Amadeus is a leading provider of travel distribution and retailing services in Ghana and worldwide.