Pastor Saved Me From Spiritual Attacks - Paul Play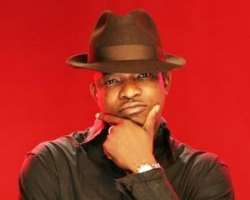 "My ordeal in the hospital in South Africa was beyond human reasoning. I received calls from many men of God who prayed for me while I was at the intensive care unit. Among them were Pastor Glen Botu [Potters House], Prophet Oladipo Jinadu, Pastor Iyanda, Pastor Oyedele, Prophet Imisi and many others. God delivered me through the jaws of death. After the surgery, I witnessed many inexplicable revelations.
But God lifted me up. I was in a restaurant in Ikoyi when the health crisis struck again. I felt like passing out. I was rushed to one hospital close to the area and after series of tests, the doctor said I was fine. I called my doctor in SA and he said I needed not to worry because my kidney was okay. But I knew something was not right because I was feeling unusual pains in the left part of my stomach.
All this while, I was having horrible nightmares which are almost real. I didn't tell my wife about the crisis because I knew she would panic and make the situation worse, so I kept praying to God because I knew I was not totally healed. One morning, I started feeling like I was going to die and my blood pressure had gone up.
At that moment, I got a call from a journalist friend who told me that one Pastor Ajanaku said he has to see me… I didn't know this man of God so I was a bit reluctant to go and see him. But the condition got worse and I quickly made all arrangements to see him. I was feeble and weak the day I saw him. He brought out anointing oil and anointed my mouth and head three times, and prayed for about 10 seconds.
I wasn't impressed because I was expecting a lot of speaking in tongues and aggressive prayers. I went home disappointed. Meanwhile, before I left, he told me to anoint my mouth again before midnight, which I did reluctantly. I slept and at about 3a.m, I felt my body being flushed from head to toe. I was so scared that I couldn't open my eyes because I've never experienced such before. I woke up the following morning feeling as if I never had a surgery."