UNICEF condemns attack on humanitarian convoy in Borno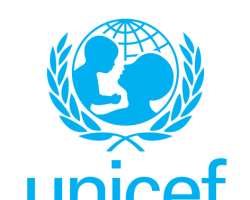 Unknown assailants attacked a humanitarian convoy that included staff from UNICEF, UNFPA and IOM.
The convoy was traveling from Bama to Maiduguri in Borno State, Nigeria, returning from delivering desperately needed humanitarian assistance.
UNICEF in a statement on Thursday confirmed that a UNICEF employee and an IOM contractor were injured in the attack and were being treated at a local hospital.  All other UNICEF, IOM and UNFPA staff were reportedly safe.
The convoy was in a remote area of north-eastern Nigeria, where protracted conflict has caused extreme suffering and has triggered a severe malnutrition crisis.  This was not only an attack on humanitarian workers.
UNICEF described the incident as an attack on the people who most need the assistance and aid that the workers were bringing.
The United Nations has temporarily suspended humanitarian assistance missions pending review of the security situation.
UNICEF promotes the rights and wellbeing of every child, in everything we do. Together with our partners, we work in 190 countries and territories to translate that commitment into practical action, focusing special effort on reaching the most vulnerable and excluded children, to the benefit of all children, everywhere. For more information about UNICEF and its work visit: www.unicef.org