Another Round Of Applause For Anambra State Environmental Sanitation Team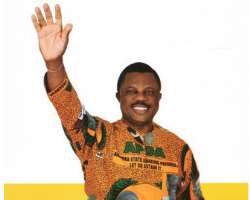 It was encomiums galore and loud ovations all the way, curtsey of the sanitation revolution currently going on in Anambra State.
This timely applause which was broadcast on Delta State FM Radio last week during an interactive programme unequivocally stated that Onitsha could now pass for one of the cleanest cities in world.
They also asserted that moving from Asaba to Onitsha these days could be likened to moving from a jungle (Asaba) to New York City (Onitsha).
This testimony by Delta State Broadcasting service is not only heart warming but also another plus to the numerous accolades already in the kitty of our amiable governor.
Willie is willingly working!
Kudos to Akpokue-dike global!
Kudos to the Excellent, worthy and quintessential sanitation team from ministry of environment.