IMO INDIGENES IN LAGOS HONOURS MADUMERE ON JULY 29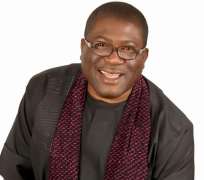 The Deputy Governor Governor, Prince Eze Madumere will on Friday, July 29, 2016 be honoured by the people of Imo State resident in Lagos State as "Life Patron" of the umbrella body, Imo State Towns Development Association Lagos at Airport Hotel, Lagos State.
The group, which is kick-starting the celebration of her 30th anniversary since its foundation will be charting a new course for the body.
Speaking on the reason for the choice of Madumere as a life patron even as a Deputy Governor, Mr. Tony Uzoma, the Public Relations Officer of the Igbo group, said that Madumere is one of few consistent personalities who has supported the group even when he was not in government.
According to Uzoma, the event will begin with a lecture themed; "Akuruo Ulo" to be delivered by Mazii Tony Ohakwe, former President of Imo State Towns Development Association Lagos (ISTDAL). He also said the Chairman of the Occasion is Prof. Anya. O. Anya.
He recalled that Madumere was once recognized with award of Excellence by the group for his patriotic zeal like his principal, Owelle Rochas Okorocha towards ensuring a progressive Ndi Imo wherever they find themselves.
Among other notable personalities expected at the event are Ugwumba Uche Nwosu, Chief of State, Government House, Imo State,
Uche Onwuchekwa