Bombing Of Khana INEC Office: A Classical Case Of A Witch Crying In The Night And In The Morning A Child Dies...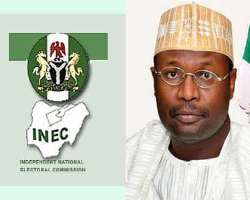 The attention of Elected Rivers Councillors Forum of the 8th Legislative Assembly has been drawn to the unfortunate news of the setting on fire of the khana local government area office of the Independent National Electoral Commission INEC in Bori-Ogoni, Rivers State, few days to the July 30th rescheduled rerun elections in Rivers State. Without any reservations whatsoever, this to us is totally unacceptable and highly condemnable in its entirety.
We view this act as wicked, ungodly and as the handiwork of desperate political enemies of Ogoni and Rivers State trying to create another unnecessary tension and crisis situation ultimately to derail the re-election of all overwhelmingly popular candidates of the All Progressives Congress APC. But God will surely disappoint them all.
As saddened as we are by this unhealthy development, the APC elected councillors of 8th Legislative Assembly are however not surprised. Only yesterday in Okehi headquarters of Etche LGA, the Rivers State Gov Nyesom Wike was watched on national TV and widely reported to have openly issued violent threats against Nigerian security agencies, INEC and it's officials on the conduct of the July 30th legislative rerun elections. Few hours after, INEC's office is burnt down! This is no doubt a clear case of "a witch crying in the night and the next morning, a Child dies".
And we're asking; Can Gov Wike really absorb himself of blame when it is evident that only yesterday he was widely watched on TV threatening fire and violence on an institution of government he has sworn to protect and the next morning INEC'S office is razed down?
In similar circumstances, just days before the botched March 19th 2016 legislative rerun elections, Gov Nyesom Wike was also quoted in Luuwa community in same khana LGA as saying that "PDP youths should raise up in arms and stop the re-election bid of Sen Magnus Abe". Days after, the magnificent Senatorial liaison office building belonging to the Most Distinguished Sen Abe was bombed! Till date, the masterminds of this evil and dastardly act who is believed to be taken refuge under the governor's roof in government house Port Harcourt is yet to be apprehended or brought to justice, even after the police have long declared them wanted!
Clearly, the ultimate motive behind these is seen by us as a well calculated satanic ploy by the Rivers State government to stop the re-election of one of APCs finest, an Ogoni Son Sen Magnus Abe and generally with the selfish aim of denying Rivers people of quality and credible representation in both state and National Assembly.
To us and most importantly too, the burning of INEC office is clearly an affront on Nigeria's democracy, it's institution and our collective unity and survival as a nation. This act also posed a serious threat to our national unity and the survival of our nascent democracy that must not be condoned.
To this end, we therefore call on the Inspector general of Police, the Department of State Services DSS, all relevant security agencies to quickly swing into action by thoroughly investigating this incident with a view to bringing the perpetrators if this wickedness against the Nigerian State to book as quickly as possible.
Finally, we call on the peace loving people of Khana local government area, Rivers State and all progressive minded Nigerians living and doing business in any part of the state to remain strong and steadfast, as there is hope in sight and soon there will be an end to wickedness in Rivers State.
Signed:
Rivers Elected Councillors Forum; 8th Legislative Assembly.
July 22, 2016.