Insecurity In Rivers State And INEC Re-Run Election: Group Commends INEC For Shifting The Date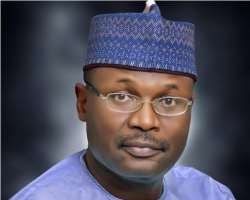 A Civil society group in Rivers State, the Alliance for Transparency and Good Governance has commended the National Chairman of Independent Electoral Commission (INEC) for postponing the Rivers re-run election originally scheduled for July 30, 2016 due to overwhelming insecurity in the state.
Speaking to newsmen at Port Harcourt International Airport Omagwa on arrival from Lagos, the coordinator of the group, Hon. Erasmus Obele Nwankpa expressed worry that the state has continued to experience unprecedented cult-related security problems in the past one year. Mr. Erasmus Nwankpa wondered why Governor Wike will grant amnesty to known cult killers and armed robbers who were caught with arms just because he wants to use them again for the re-run election.
The Alliance for Transparency and Good Governance advised the Rivers State Governor not to play with the lives of the entire people of Rivers State for his political ambition and interest, stressing that afterall, it is the primary duty of Governor Nyesom Wike to protect the lives and properties of the people rather than play politics with it. "INEC can only conduct free, fair and credible election in an atmosphere deviod of criminals and criminality", Mr. Nwankpa concluded.