Rivers PDP Chairman, Bro Felix Obuah Congratulates Hon. Martins Amaewhule On Victory At The Tribunal
…Calls OnThe Defeated APC Candidate To Support Him In The Development of The Constituency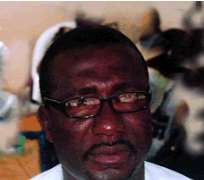 The Chairman, Peoples Democratic Party, PDP, Rivers State, Bro Felix Obuah, has congratulated the Party's candidate in the March 19 legislative Assembly re-run election in the State, Hon. Martins Amaewhule on his victory at the Election Petition Tribunal.
He expresses joy over the election of Hon Amaewhule, member representing Obio/Akpor Constituency II in the State Assembly,which was on Monday, July 25, 2016, reaffirmed with the striking out of the petition of the All Progressives Congress, APC candidate.
The PDP Chairman hailed the judgment of the Tribunal, describing it as objective and confirmation of the decision of the electorate and people of the constituency as demonstrated at the poll, calling on the people of Obio/Akpor constituency II to continue to support Hon Amaewhule and the PDP, assuring them of keeping to all electioneering campaign promises by the Party.
Bro Obua further commended members of the Tribunal for not allowing their reputation to be dented and jeopardized by resisting the pressure and blackmail employed by the APC and its candidates in their desperation to be in power by all means in the State.
The PDP believes that with the latest judgment, Hon Amaewhule can now fully settle down to give the people better representation, even though he has never been distracted from his legislative responsibilities to his constituency by the APC petition.
Bro Obuah also urged the defeated APC candidate and his colleagues to stop making efforts to stir the waters with the aim of causing political unrest in the State but to join hands with the winning party, the PDP and its candidates, in giving meaningful development to the people of the State.
Signed:
Jerry Needam
Special Adviser, on Media to
State PDP Chairman, Bro. Felix Obuah
Monday, July 25, 2016