Isoko Will Not Settle For Less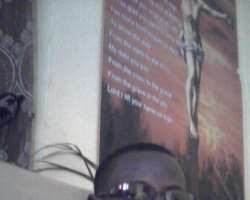 It has been published in the National dailies, both in e-papers, print and social media, about the juicy appointments of the other principal offices of the NDDC by MR PRESIDENT. Apart from the Chairman and the MD of the Commission, the Senate never screened nor confirmed any other list propagated by some mischievous elements just to cause chaos and scuttle the intent of MR President for the marginalised Isoko nation. The Isoko nation has never been so relegated to this dirty background before now.
NDDC act says that any community that produces any position like the EDP or a Commissioner, stays for four years. That is, it allows a community or a senatorial area to produce a person holding any of the Board position for four years.
If by any means the person holding that office fails to complete it, another person is brought from the same senatorial area in case of EDP, MD, EDFA, or Chairman; and for a Commissioner, the same ethnic group. In this case, it is either Itsekiri, Ijaw or Isoko who should complete Tuoyo's tenure.
In the same vein, somebody from Urhobo should complete Urhobo's turn as a Commissioner and not Isoko. That is, it is somebody from Urhobo who should complete Tom Amioku's term as a Commissioner representing Delta in NDDC and not Isoko. O'tega Emerhor's greed is what led to the present quagmire, and this action is illegal!
This daylight robbery by Olorogu O'tega Emerhor and Prophet Jones Erue who is indeed an Isoko son, who have decided to rubbish the Isoko nation by sacrificing the EDP for the office of a Commissioner, will not be tolerated.
How can one believe a name that was not screened by the DSS and whose name has never been heard of in the Party since its inception, just rise from the deep part of hell to become the EDP? For the record, Dr (Chief) Engr Goodman Goodnews Agbi was duly screened and short-listed for the EDP.
I write to let you know that the Isoko will not settle for any lesser office than the EDP. Any further attempt to pinch an Isoko man against the peace loving Isoko nation, will be vehemently rebuffed by all powers that be. We want to reiterate that if Olorugun O'tega Emerhor and hisJones rubbish the Isoko nation for the Urhobo in furtherance of their jettisoned and selfish aggradizement , the consequences will be too much for you to bear.
Lawrence Efeturi
Disclaimer:

"The views/contents expressed in this article are the sole responsibility of the author(s) and do not necessarily reflect those of The Nigerian Voice. The Nigerian Voice will not be responsible or liable for any inaccurate or incorrect statements contained in this article."