GOV. ALIYU DISTRIBUTES TRACTORS, FLAGS-OFF FERTILIZERS SALE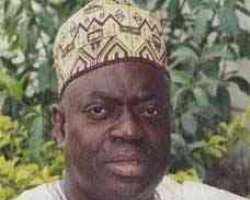 Niger State Governor, Dr. Muazu Babangida Aliyu at the weekend distributed a total of 117 tractors worth N760 million to the 25 local government councils and the Agriculture Development Projects (ADP) in the state.
Speaking at the occasion, Aliyu said his administration decided to provide the tractors to assist majority of farmers who ordinarily would not afford the cost of acquiring the machineries and other vital implements. This intervention, he said is aimed at moving our farmers away from subsistence agriculture to mechanized and commercial agricultural production, which we have the capacity to support.
'You must ensure the effective utilization of the tractors to boost production through established operational modalities. Nobody or group should monopolise the tractors for personal gains; they are for public use and should be made accessible to all interested farmers,especially those who cannot afford to buy their own. Each Local Government is however at liberty to draw up local guidelines for the effective utilization of the tractors in accordance with local peculiarities. I must emphasize the need for maintenance and to use them as a source of generating' revenue to the Local Government Councils, with properly kept books.
'We believe that the mechanization of agricultural production is panacea for accelerated agricultural development in the state. The vast arable land which the state is endowed with will remain untapped if we leave the majority of our farmers with archaic tools for their production processes. We therefore need to harness the tremendous agricultural potentials which abound in Niger State to break the vicious circle of poverty and attain sustainable food production in the state,' Aliyu said.
The state Commissioner for Agriculture and Rural Development, Alhaji Aminu Yusuf, decried a situation where farmers in the state have little or no access to agricultural machineries.
'I have no apology for mentioning the fact that tractor hiring service was dead in Niger State at the inception of the present administration. The rebirth of tractor hiring scheme in the state occurred early in the first year of this administration with the injection of 22 new tractors approved by the governor as an initial intervention drive.'
Aliyu later in the day flagged off the sales of fertilizers to farmers in the state, warning that any government official found to be doing sharp practices in the sales of products would face the full wrath of the law.