Ambassador Obitex: A Life-Changing Motivational Speaker From Helping Hands International (H2i)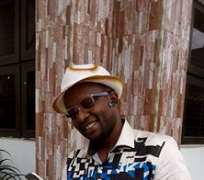 "The best way to predict the future is to create it".-Peter Drucker
For those still doubting the veracity of helping hands international in Nigeria, I can boldly tell all readers and followers of Mindset Media Limited and Gabrio Voice Magazine that, this noble network marketing firm is hundred percent genuine with highflying testimonies from those who tested hi-tech poverty conditions and God used this network to deliver them from it, which Ambassador Obitex Emmanuel is one of the frontline motivational speakers of H2i.
Having attended several network marketing firms in Nigeria, I discovered that only H2i still gives new brand new cars to network marketing winners till date. As a writer and media consultant, it is difficult to convince me to believe network marketing firm but testimonies in various H2i platforms across Nigeria, indicates that this Philippine business is set up to bring succor to Nigerians who want financial freedom in all ramifications.
To Mindset Media Limited and Gabrio Voice Magazine, helping hands international is one of the fastest growing network marketing firms bringing instant financial freedom to the people. I am not saying here that, other network marketing firms are not genuine but its humanitarian services offered to non H2i are worthy to be commended by the Philippine founder.
Ambassador Obitex Emmanuel popularly called by friends, admirers and H2i fans as"Obitex 2020", his rise from rag to unimaginable greatness in helping hands international is enough to convince anybody to believe on this inventive humanitarian organization.H2i seminars cover skill acquisitions and other packages to better the lives of H2i members. An in-built motivating career came out of Ambassador Obitex whom many never saw greatness thrust in him while residing in Ajegunle city few years ago. Many a time, I have discussed with him one on one, I saw mental picture of taking H2i, especially the South West region to an enviable height and to remain number one network marketing firm in Africa.
Again, it is not about convincing anybody to join H2i by force, but the humanitarian benefits are incredible to ignore by those that want to create wealth of present and future. If Ambassador Obitex can sell this vision across the states of Nigeria and today, many are testifying on the success of H2i, then Obitex must be commended for his golden heart to put food on the tables of many deprived Nigerians.
Lastly, helping hands international is not just creating wealth for members only but also breeding talents for various skills development in Africa which Ambassador Obitex is one of the best hands for the organization. Those who resigned their paid employment to join H2i are now renowned philanthropists of global repute, doing great works for grassroots humanity. He remains a motivational speaker of the 21st century to the core.
Godday Odidi
Image Maker Expert/Blogger
08058124798
Lagos
Disclaimer:

"The views expressed in this article are the sole responsibility of the author and do not necessarily reflect those of The Nigerian Voice. The contents of this article are of sole responsibility of the author(s). The Nigerian Voice will not be responsible or liable for any inaccurate or incorrect statements contained in this article."

© Godday Odidi

.
Articles by Godday Odidi