Aisha Condemns Attack On Obi, Nwobu-Alor, Urges Politicians, Biafra Agitators To Be Weary Of Comments On Social Media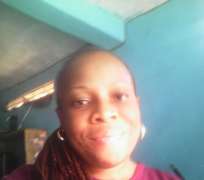 A foremost moral crusader and Coordinator, Association of People Living With Sickle Cell Disorder (APLSCD), Aisha Edward has advised political actors and advocates of emancipation of sovereign state of Biafra to be weary of their remarks and comments on social media so as not to incite or cause violence.
Edward, who also called on the religious and traditional institutions to quickly embark on orientation and re-orientation of their subjects on effective communication through social media, spoke to news48hrs.com while reacting to some uncomplimentary remarks recently made on social media (Facebook) by one Elo Aforka, SSA—Political to Anambra State Deputy Governor, Dr. Nkem Okeke, and Evangelist Arinze Okolobu, wondered why a true advocate or advocates of Biafra liberation should bent on spilling the blood of innocent citizens they were agitating for their emancipation.
Aforka, according to the report, used his Facebook account and other Facebook pages and groups to call on people to stone to death the erstwhile Governor of Anambra State, Mr. Peter Obi over he's alleged non support of actualization of sovereign state of Biafra, while one Evangelist Arinze Okolobu assassinated the character of Chief Hon. Nwobu-Alor by calling him 'haggard', 'cultist' and many other unprintable names.
"Biafra I know is a Non violence state. It has being condemning the recent spill of blood at Onitsha and the northern parts of the country, particularly the terrorist group Book Haram hence their south Eastern brothers were victims of the dreaded killings. The shocking Call for the brutal killing of innocent Biafra or Biafrans being spread by some jobless politicians on internet is politically motivated and rather most unfortunate and disgraceful. We can't take it from them. If this is what they need, I will rather suggest we forget about Biafra and continue with one Nigeria because the utterance shows that we cannot even govern ourselves when finally emancipated. It depicts that nobody can vote for the so-called Biafra should they call for a referendum.
"It is disheartening that not one clergyman has actually condemned that Call by Aforka since it has boil down to a serious threat to life, and humanity. He is also chanting for ragging war. Others should join Nwaobu-Alor in condemning it as well. The monarchs should also speak out. Are they paid for nothing? They must stand up to identify the culprits in their domain for them to either be rehabilitated, cautioned traditionally or risk Jail. If it entails taking them to psychiatric centres to be rehabilitated let it be done immediately. They need to be reexamined, reassessed and rehabilitated
"Nwobu-Alor is such a workaholic that works even when you thought he is old and should retire. He works every day. For instance, he at that age was the person who detected errors in our published book. On discovering some errors on the book, he ordered us to destroy the whole book, and further paid for production of the edited one. He is a father for all. His charisma and personality is deeply rooted in Peter Obi. That is why both of them would prefer to offer you employment opportunities and directive to attain higher goals in life than to give you cash gifts. Biafra agitators and their elders should emulate him."
On character assassination meted on Chief Hon. Nwobu-Alor, the coordinator of APLSCD advised the so-called Evangelist to be weary of his statement or risk being sued because her group would not take it lightly with him since his 'Evangelical' style has provided a permanent office for him in politics of begging for crumbs to assassinate characters in the name of Born Again and grossly deceiving people like our kind with fake miracle and healing seed and seed of faith. As our Board Chairman, it will be in the Evangelist interest to note that the man he called Haggard happens to be a father of About 700 children both young and adult and may not take kindly to his crazy assertion on Nwaobu Alors person. We shall ensure that his congregants gets to know his true personality if he does not refrain from his disgraceful crusade of several categories of Assassination on our father.
"We condemn the character assassination of Nwobu-Alor, a man whose favourite dress code 'white' alone reflects immaculate, purity, transparency and cleanliness which is next to Godliness. If he is an occultist and still sponsors highly reputed clergies across religious derives that means the kingdom is not far away from his kind.
"Also, those accusing him of his marital status are highly irresponsible. People celibacy and privacy should not be a subject of discuss in this modern era except one is not properly educated or exposed to other developed world. He trains, sponsors and take care of many people abandoned and deprived in the society including us. He gave us free office, consistently pays our medical bills, sponsors our myriads of programmes, and so on. He is humanitarian extraordinarily fulfilling his own call from God. The worst part is that those calling him those unprintable names also flock in and around his office on daily basis to spread false information and to seek for one or more favour from him.
"By the way, 80% of our today's marriages do not work anymore, judging with the high statistics of divorce, as some marry for relevance, poverty, accommodation, sexual satisfaction, change of surname, political gratifications, religious affiliation and so many other reasons. Irresponsible Marriages is responsible for viral spread of deadly virus and diseases of all kinds in the world today". She tearfully exploded.
She therefore advocated for laws to be made and enforced to sanitise social media if it continuously degenerate to medium for character assassination, calumny, names calling, inciting people to violence and war.
On those advising her to go home and Consolidate in her Northern State, Aisha Edward says she cannot leave Anambra State because she was born and bred in the state, and that her parents established in ANAMBRA State.
"This State reminds me a lot about my childhood and my brand being a product of Chief Mrs E.U Onwuagha (Adaugo 1) of Otolo Nnewi and like other eight states I lived in, I hold Anambra to greater esteem and would continue to advocate for good governance, moral molding and justice for all.
On why she can never reacts to attacks on Governor Willie Obiano, Aisha insists that it is reserved for the Governors Aides and other social media aides to do their job because they were paid for the job.
She maintained that with what she has seen and witnessed outside the corridors of power, the same group of people screaming on social media are the very group that come out at night to betray their bosses and even make mockery of them which is a most wicked and inhumane act.
That was even as Aisha made reference to the past election where so many of them shocked her with their voting and rigging after the Party did so much for some of them during political campaign, "it made me understand clearly that Loyalty is very expensive word and characteristics from the world she came from to integrate into a Civilians world. However, I was trained to be non partisan but very cautious of security of life and humanity. Therefore I think my primary duty is to project the good image and reputable ideal of Anambra State Government at all time irrespective of the challenges encountered so far.
"I will rather spread the Good News than join the bandwagon of those who were not privilege to have a good moral upbringing and education to disrespect their elders in the name of campaign or politics, which she was not raised with. They should be sacked if not attending to their job well. People should not expect me to do the work of Aides who earns salaries without doing their job well. People should also count me out of dirty propaganda just to earn a living because royal descendants like myself are not known to be wrestling with pigs because if the pig wins the fight it becomes 'a big news' and if you win the 'Pig' you would have been stained in the process of the fierce fight.
"Therefore I urge everyone to sheathe their sword and make Anambra a Model for other states since they have an important agitation called Biafra which is sacrosanct to all other political distraction that seems to have taken the Centre stage of governance," she maintained.
Disclaimer:

"The views/contents expressed in this article are the sole responsibility of

Okechukwu Onuegbu

and do not necessarily reflect those of The Nigerian Voice. The Nigerian Voice will not be responsible or liable for any inaccurate or incorrect statements contained in this article."