What's The Fuss On Dangote Gaining From Nigeria Currency Squeeze?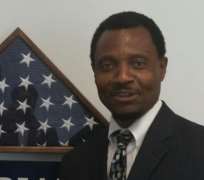 An international currency trader asked my opinion on Dangote gaining from the "Nigerian currency squeeze". My answer was short and direct: I'm cool with it. For those who are not aware, Reuters News agency wrote a piece titled, "African richest man got a fistful of dollars from Nigerian currency squeeze."
The piece rolls like this: "As Nigeria grapples with a foreign exchange crisis, one person stands out in the scramble to obtain hard currency: Aliko Dangote, Africa's richest man. When the government restricted the supply of dollars in June 2015 to prop up the value of the Nigerian naira, firms owned by Dangote landed a healthy share of dollars available at the cheap official rate, a study by Reuters shows."
Then it continues, "Reuters examined foreign currency transactions made during an 11-week period in March to May this year. Over that time, Dangote businesses were able to buy at least $161 million in hard currency from the central bank. That was around nine percent of all the hard currency the bank sold over the period. In a single week in March, one dollar in every eight went to Dangote companies.
There is not enough data to see how that stacks up with the companies' share of foreign trade." Finally Reuters made its punch line by delineating and emphasizing Dangote's gain: "Compared with buying dollars on the more expensive unofficial market, though, Dangote companies benefited to the tune of about $100 million."
But I disagreed, from a capitalistic and free market perspective, nothing was wrong with Dangote's currency transaction. Businesses and corporations are supposed to look after the best interest of their entities and shareholders.
Dangote did not break any law, the said transaction was legal and within the scope of the given rules and regulations. Dangote invested heavily in Nigeria and Africa, providing jobs to the youths and thousands of unemployed Nigerians. He is part of the solution and I wish many of our business men and women would emulate his investments traits.
Many are busy siphoning their wealth and resources to foreign lands but Dangote chose to invest in Africa and Nigeria in particular. For that he deserves some preferences and recognition for doing well. Dangote's corporate responsibility has benefited many Nigerians and that outweighs any pothole. Emeka Chiakwelu, Principal Policy Strategist at AFRIPOL.
His works have appeared in Wall Street Journal, Huffington Post, Forbes and many other important journals around the world. His writings have also been cited in many economic books, publications and many institutions of higher learning including tagteam Harvard Education.
Africa Political & Economic Strategic Center (AFRIPOL) is foremost a public policy center whose fundamental objective is to broaden the parameters of public policy debates in Africa. To advocate, promote and encourage free enterprise, democracy, sustainable green environment, human rights, conflict resolutions, transparency and probity in Africa.
[email protected] www.afripol.org
Disclaimer:

"The views/contents expressed in this article are the sole responsibility of

Emeka Chiakwelu

and do not necessarily reflect those of The Nigerian Voice. The Nigerian Voice will not be responsible or liable for any inaccurate or incorrect statements contained in this article."