My Opinion Of Buhari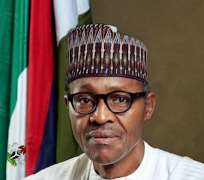 I presume Buhari would be mature enough to take actions that foster unity among the tripods of our nation and not those that would drive a wedge deeper to divide us.
I must confess that I overrated the idiot who clearly has a northern agenda rather than a national one. Only a fool...a complete fool would make the types of such lopsided appointments he has made so far in a country where there are huge talents in every zone!
He simply lacks the maturity to assume a fatherly role in our nation. Only persons of small minds would descend so low as to be as vindictive as Muhammadu Buhari has been....and arrogate and covet almost all positions to his kinsmen!
Please note that I don't normally throw words around...but a clear inability to ally with an apparently belligerent opposition and carry the south- south and south-east along gave vent to the emergence of destructive militant groups from these regions....with grave consequences on our security.
Yet, he went ahead to appoint another northerner as the new Inspector-General of Police, IGP....a junior assistant inspector-general of police, AIG...with attendant retirement of deputy inspectors-general, DIGs and senior AIGs! Take a census of the security appointees. Almost all are from the north!
He is even unmindful of the huge resources wasted in the training of these senior police officers being fired at will.
Hear a commentator:
"Just too arogant and tactless. Yorubas say you don't count your fingers before someone who has one finger missing! He is telling all of us in a loud language that the Hausa Fulanis own the country"
The guy is on a free slide to plunge the whole nation into flames. At this just juncture, I firmly suggest that our Parliament should take immediate steps to impeach this mad man...now that we still have the chance. We can come back to the matter of Saraki and other treasury robbers later!
Dr. Tosin Akindele is a medical practitioner and public affairs analyst.
Disclaimer:

"The views/contents expressed in this article are the sole responsibility of

Tosin Akindele

and do not necessarily reflect those of The Nigerian Voice. The Nigerian Voice will not be responsible or liable for any inaccurate or incorrect statements contained in this article."
Articles by Tosin Akindele