Why Bayelsans Should be Grateful to Governor Seriake Dickson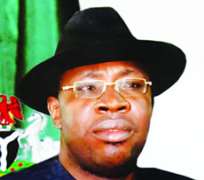 --Past Debts and Low Allocations responsible for economic Challenge
--Bayelsa's Economy would have collapsed in 2014
Across time and space, one with God is majority. The Bible does not edify a wasteful spender, a man of strife and a liar. In athletics, every participant intends to finish strong, but much depends on where he each starts the race and the trinity of good fortune, his stamina and other natural forces that can aid the athlete. So it is with governance. In governance, the past inherited by the present either slows down or accelerates the pace of development. This analysis applies to virtually everything in life.
Since 1999, we have had politicians who never devoted much of their resources to development. Those were the halcyon days of revenue flow. Some initiated very few projects and completed some while others were abandoned. Before now, no leader has identified priorities or given a thought to infrastructure as a pre-requisite for attracting investors.
Now, Bayelsans have a leader not just an ordinary politician at the saddle. The number of projects initiated by the Governor Seriake Administration bespeaks the intention of government to aggressively pursue development even though the slide in the price of oil has caused some financial hiccups. Bayelsa needs all the resources to realize much-needed quantum leap.
The Governor Seriake Dickson Administration inherited a less than edifying and very chaotic economy and social order. Those who could analyze the situation with dispassionate intensity will concede that prior to the Restoration Administration, Bayelsa State was like a den of thieves, parading as it were the worst criminal minds, who could kill and go either under cultism or the notorious famou Tangbei.
Gangland wars were a daily occurrence; youths were mowed down in their prime and crime flourished like crops treated to a rendezvous of fertilizer. It was a near Hobbesian state where life was poor, nasty, brutish and short. The values of fellow-feeling and Ijaw-ness in us faded like the early morning cloud. This was replaced by a climate of fear and uncertainty.
The economy was worst hit by the marauding buccaneers. Huge bank loans were obtained without executing projects. Bonds were taken and the money shared among key political office holders. The local Government level was governed by Care-Taker Committee for three years and transparency and accountability were deleted from governance. Ex-Governor Timipre Sylva had a frosty relationship with his Deputy such that even bombs were metaphorically thrown at each other.
Whereas capital projects took a backseat more than 75% of monies borrowed was used for recurrent expenditure. Money was spent as if those in charge were drunken sailors. Developmental priorities were not identified and governance index was almost zero. It was the lowest a State could sink. Such was the rickety State Governor Seriake Dickson and his Restoration Team inherited. This was the reality of the situation and not a blame game. Governor Seriake Dickson inherited a dead weight debt of N332billion. This is true and Timipre Sylva has not apologized to Bayelsans.
For the first Tenure of Governor Seriake Dickson's administration, peace and security were restored. The architecture of governance was redefined. Bayelsans were inaugurated into an era of shared vision with sustainable peace and security. It is not surprising that the policies and programmes are geared towards youth development, tourism promotion, entrenching peace and attracting Foreign Direct Investment.
The hitherto abandoned educational projects were completed within 18 months, as a state of emergency was declared. To address the challenge of lack of patriotism, a separate Ministry of Culture and Ijaw National Affairs. Since inception, Ijaw Culture has been showcased to the world. Monies have been released to Ijaw musicians, women empowerment programmes are running in all the LGAs. All the programmes of government are carefully designed to align with the overall strategy for development, which revolves around: Reforming governance culture; Educational development: Security of lives and property; efficient Transport System and Organized Private Sector. Others include Restructuring the architecture of government; Accountability; Transparency & Tourism Development aggressive infrastructural Development; Open Government and new Initiative & innovation.
Governor Seriake Dickson and his amiable deputy assumed office to meet very weak institutions. This situation created room for fraud, ghost workers, and infractions by Government officials without discipline. Work ethics had broken down; cultism rode roughshod and gangland wars held sway over civility. Now, these cultists groomed by the past administration and voluntarily they were made to renounce cultism. Some of them have their capacities being built in several other areas: Ministry of Science, Technology & Manpower Dev; Ministry of Youth Dev; Ministry of Education; etc. Strong institutions have been built to carry the capacity of the reforms.
What appears to be difficult economic times the administration is now facing are as a result of two factors namely the general nationwide economic down-turn and the massive deductions from FAAC owing to the debt of Mr. Timipre Sylva. It is ridiculous that when these issues are brought to the fore, the APC opposition for lack of a suitable euphemism call it "blame game". Blame game can only be worth its meaning if there are no hard facts to prove. Nobody should take it personal because the public has the right to know.
This is why the launching of the "BAYELSA WATCH" an online platform to showcase the Transparency initiative of the State is a welcome development. While those at the helm of affairs implement programmes, the general public has the right to know. If not for the prudence, accountability and transparency of the Restoration Administration, Bayelsa State would have long collapsed.
Disclaimer:

"The views/contents expressed in this article are the sole responsibility of

Jemima Kennedy

and do not necessarily reflect those of The Nigerian Voice. The Nigerian Voice will not be responsible or liable for any inaccurate or incorrect statements contained in this article."