How we changed the film industry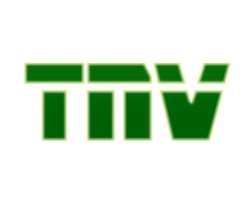 Hilda Dokubo, one of nollywood earliest actresses is quite happy that the home video industry is today collaborating with government and other bodies, organising film markets and festival.
In this interview with Victor Akande, she relates her present job as advocate for the youth of the Niger Delta to the social responsibilities of an actor and thus concludes that she is a life changer
What has been happening to you all these while, where have you been?
I have been around. I have been in Nigeria handling South-South State of Assembly's youth directorate and what we are trying to do is tell the world about the politics of Nigeria and about youths participation in governance and its implementation.
What really is the point you are trying to prove?
Of course, to prove to the world that we have made a lot of sacrifices to keep Nigeria as a nation. Therefore the people must agree to it that, having done that much to keep Nigeria as one nation, it is our turn; We should be part of its leadership.
So, does this mean that your entire life is dedicated to this cause and there's no more movies for you?
No, that is just a part of my life. The other part is that I am busy, training younger actors. I look for them, find them, train them and introduce them subtly into the market. That is my way of ensuring that I leave a legacy and lead people who will actualise professionalism in the industry and multiply, the same way that I am multiplying now.
Under what platform are you doing this?
It is titled "Street to Star" project. We are doing it under Centre for Art Reform Education. It's an NGO. it is everywhere, but our concentration right now is that we are piloting with Rivers and Bayelsa States and then we will move on to Delta and Edo states and then Cross River and Akwa-Ibom. That is how we intend to do it until we cover the Niger Delta area.
Why I am doing that is because I believe strongly we have the best tradition to sell that is worthy of a people of learning and understanding. It is a better appreciation of the people because all the colours that people have tried in the past to paint the Niger Delta people is about people that are restive. They don't paint the beauty that we have. they don't paint our tradition. Our marriage culture is the best that you can think of anywhere in the world. So it will tell a story of how we were before we are married, when we are married and after we are married. A lot of people will want to learn from us.
What is the feedback you get from your fans who have missed what used to be your regular face in the home video?
They say, "We miss you; we want you to come back." That is why, once in a while, I create time, shoot a movie or two and then I go back to my world. You see, it's more rewarding and satisfying to look around me and find five or six people who are talented and are earning a living from doing what I am doing now.
It's more rewarding for me. Yes, I make a lot of money acting, but it is not as rewarding as what you get from lives being changed. From getting a person off the street. By this, you know that you have not just saved one person, but a whole lot of people, so, I expect my fans to understand. It's so funny I haven't done many films in recent times and I thought they would have forgotten the face, but I was so wrong.
What are the movies you have done in recent times?
I have done: "With God this year; Once Again last year. I did Oh my God I can't remember their titles. You know why I don't remember their titles? When we are shooting, we have a working title; when it's released the title changes. But, in all, between last year and this year I have done close to seven movies. Some of them are out, some are yet to be released.
I want to believe that you resumed acting between last year and this year. The thinking is that you had stopped for a while.
No, ideally, you will be correct if you say I didn't do much last year and upper year, because those periods. were my busy periods. I work with the sate government, I had to take care of the youths of River State, I had to oversee my training group and do a lot of advocacy job for the Niger-Delta, but it was light at the beginning of the year, so, I shot a few movies. You see my life revolves around people; as an actor, I am busy making people happy, as an advocate, I am busy making young people happy; as a public servant, I am also busy attending to people.
What about your family, how are you coping?
The family is okay. Everybody is doing well. The children are in school…
In Ghana or Nigeria?
No! I couldn't take my children to school in Ghana, I am a very proud Nigerian. They go to Ghana on holidays.
What do you think about the Nigerian movie industry now?
I think we are growing. And I think some people are beginning to see some of the things that we saw and talked about then that some people thought we were being antagonistic. The times when we called for a forum where people could talk about how to make money, entrepreneurship and attach it to entertainment. The policies in entertainment. At a time we talked about this, I remember the marketers said they were sanctioning me for saying some of these things. Now they are agreeing with me. The marketers now collaborate with other bodies to do what I had said. When I said we needed to organise film festivals where you could exhibit your films, for the world to come and see what we are doing and that our actor is as good as any actor anywhere, it was like a nonsense talk. Now they see that our product can actually go places. Other things that I do notwithstanding one thing I am yet to get out of my blood is the fact that I am a professional actor and I thank God. There is no way anybody will write the history of movie in Nigeria that my name won't slip in somehow. It would slip in. Some of us are not publicity crazy so, we don't call the press. That is why, once in a while, when there is a programme to discus issues as they affect the industry, they invite me and I find time to attend. You see, people like Taiwo Ajai - lycett set the pace for us and we are setting the platform for others.
Let's go back the memory lane, about how you started and the movies that you did that readily come to mind?
When we first started we were all core professionals who started,this industry because we had all come out of school, fresh graduates. Then it wasn't about the money, it was the passion that drove us and I think that that crop of actors are still pushed by passion.
What year was that?
1991,92 and 93. All the people who came into the industry about that time did based on passion. Now that passion is still driving them. At that time, the Igbo movies that we did people who didn't understand a word in Igbo watched the stories. I still remember Evil Passion. I did four scenes, but those four scenes were so remarkable, that for a long while, people kept calling me "Bakasi" until Bakkasi took up the title for comedy. Then we had Total Desire" which was also in Ibo, but had great followership and got nominations for several awards and one thing that is interesting is that until I left what could be called active acting, I got nominated for awards every year and one particular year, 2001 was just crazy. I got every award and looked at them and said, time to move on with life.
You can't get better than being a star. And then there was" Goodbye Tomorrow" which was an AIDS story. It took a lot of my energy. Then "Forever" which I can't get through with. The memory is still there and then when I delved into production myself with "Another Campus Tale" telling the story of cultism and how it got taken up by the Nigerian Universities Commission. I think I always like to do things that people can learn from without blowing my trumpet; I like to say I am a life changer.
You want to remember those precious colleagues of yours you started with?
O yes! I can tell you, we are all super: Liz Benson was super, She is still super. Bob Udokwu, Kanayo, Ejike and Ngozi Nwosu, they were all super and even the directors, Amaka, Zeb and I can't forget the day I worked with Joke Sylva and Olu Jacobs on set. I was happy because I respected them and all I had to do was learn some other things because they were in the business much earlier than I started and there was so much to learn from that couple and I tell you, I learnt; I did.
Now what is the secret behind this radiant look of yours?
I never let anything bother me longer than necessary. Another thing, I eat very healthy foods. I don't eat junk. I drink water a lot, I don't take alcohol, I don't smoke and when I stay awake, it means I am working; otherwise, I sleep well. I also do have a good beauty routine which means I use only baby products. (Laughs and laughs) baby products all the way, baby soap, baby oil, baby lotion. I am still a baby (laughs); I am still a baby.
What is your background like?
I am the first of six children I have two sons. I am married. I am a graduate of Theatre Arts. I have a masters degree in Theatre Education from University of Port Harcourt. I am trying to go back to school now, to do a PhD in International Relations and I work as a youth advocate. I run an NGO. I am from Buguma in River State.