Court rules indefinite adjournment on suit challenging Buhari's certificate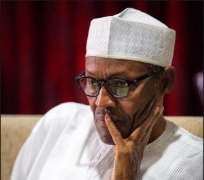 Justice Adeniyi Ademola of a Federal High Court in Abuja, on Thursday, adjourned sine die (indefinitely), the suit challenging the legitibility of President Muhammadu Buhari to occupy the office of the president of the Federal Republic of Nigeria because of issues bordering on his West African School Certificate (WASC), which he claimed he obtained 1961.
An Abuja-based legal practitioner, Mr Nnamdi Nwokocha-Ahaaiwe, had alleged that Buhari was unqualified to aspire to the office of the president of the country, because he did not sit for the Cambridge West African School Certificate (WASC) in 1961 as he claimed.
The trial judge had, on May 26, 2016, dismissed President Buhari's preliminary objection, wherein he (Buhari) challenged the legal right of the lawyer to institute the action against him.
Dissatisfied with the ruling of the court, Buhari, through his lawyer, filed an appeal to the Abuja division of the Court of Appeal on seven grounds, praying the appellate court to set aside the ruling of the trial court.
Buhari is praying the Court of Appeal to set aside or discharge the ex parte order granted in favour of Nnamdi Nwokocha Ahaaiwe on February 16, 2015 to serve him with the originating summons by substituted means.
The president also wanted the Appeal Court to set aside the respondent's (Ahaaiwe) originating summons for being incompetent.
When the suit came up on May 26, Buhari, in his preliminary objection, challenged the mode of service of the originating summons on him, insisting that he ought to have been served at an address in Kaduna instead of by substituted means at the national secretariat of the All Progressives Congress (APC) in Abuja.
However, Justice Ademola, in his ruling, held that it was incompetent and upheld the service of the originating court processes on Buhari, saying that the service of the court's processes on the president through the secretariat of the APC was proper.
When the matter came up on Thursday, Buhari, through his counsel, Kola Awodein, informed the court that a motion for stay of proceedings in the matter had been filed and that the Court of Appeal had seized of the matter.
'It is in this background that I urge your Lordship to adjourn this proceedings, pending the hearing and determination of the appeal before the appellate court,' Awodein told Justice Ademola.
Responding, the plaintiff said he needed time to to react to the affidavit that was served on him by the first respondent, saying also that he was not served with the application for stay of proceedings as claimed by the first respondent.
In his ruling, the judge held that 'having listened to the submissions of counsel in this matter, this court, therefore, adjourned this matter sine die (indefinitely) as the Court of Appeal has seized of this matter.'