CBN announce new flexible Foreign Exchange structure.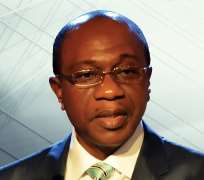 The Central Bank of Nigeria announced a new flexible Foreign exchange structure that would be market determined and operate in a single flexible window.
The announcement was made by the CBN Governor, Godwin Emefiele, yesterday, at the CBN headquarters in Abuja. He said new primary dealers have been appointed to operate the interbank market, to help boost FX liquidity. And the central bank may intervene within time intervals.
Interbank trading and the new price of the Naira would be made public on Monday the 20th of June.
The Governor reaffirmed that 41 items formerly constrained by CBN will still not be eligible for trade on interbank. He added that all pent up demand would be met at the interbank.
Tenors / rates on NGN futures will be announced on 27th of June.