Peace Emmanuel: A Seasoned Relationship Speaker with Proof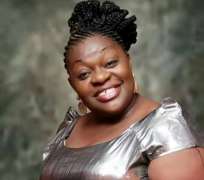 A gracious woman retains honour, but ruthless men retain riches".-Proverbs 11:16
One great woman of God I have intimately admired and loved from Ajegunle city over the years is Pastor Peace Emmanuel, whose progressive and creative mindset is worthy of emulation. Her meteoric rise of public speaking never started today. Having discovered her passion at relationship matters to restore broken marriages and teach singles and married on marital issues, she has able to create a niche for herself.
As a former trained teacher from the academic world to the Pentecostal world, she was able to blend with her new found passion taking her to international communities to speak on marriage and career conferences in Nigeria and abroad.
If any great woman that has cut the attention of Mindset Media Limited and Gabrio Voice Magazine is Pastor Peace Emmanuel whose passionate legacies is similar to the like of Agatha Amata,Rita Orji,Cordelia Okpei,Caroline Okpei,Vicky Igbokwe and just mention but a few.One thing that has kept her passion flowing is her dear husband, Pastor Emmanuel who was able to give her the freedom to grow at marital passion. She is one woman that appreciates good works and wants others to succeed in life.
Her passionate legacy of promoting Ajegunle city in any conference she is invited shows her commitment and love for Ajegunle people. In relationship matters, Peace Emmanuel is one of the fast-growing relationship experts doing pretty well in rebuilding marriages to God's standard. Through her conferences from month to month, week to week and year to year, many have been delivered from marital failures.
One thing that makes Pastor Peace Emmanuel special in any conference invited, she puts interest in advertising the conference than the convener, that shows, she is not coming to speak and get her honourium but to see the huge success of the event. She has the kind gesture of Bishop Isaac Idahosa of Illumination Assembly who puts interest in promoting others to greatness. How many conference speakers can exhibit this humanly love for their conveners?
Among the few Ajegunle women assessed on Mindset Media Limited last year, she has proved that she worth that general commendation. If you invite her to speak on marriage conference in Nigeria and abroad, such conference will be electrified with testimonies from the audience. She is an evident of what she preaches to save marriages from crash.
Finally, Pastor Peace Emmanuel is a gift to womanhood and motherhood in Nigeria. She is happily married and blessed with lovely children.
Godday Odidi
Social Media Analyst
08058124798
Lagos
Disclaimer:

"The views/contents expressed in this article are the sole responsibility of

Godday Odidi

and do not necessarily reflect those of The Nigerian Voice. The Nigerian Voice will not be responsible or liable for any inaccurate or incorrect statements contained in this article."
Articles by Godday Odidi