SYLVA PROMISES AID TO COMPLETE PFN BAYELSA OFFICE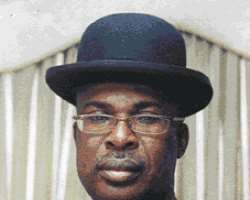 Sylva made the promise during the PFN 2010 Solemn Assembly at the Greater Evangelism World Crusade Church auditorium in Yenagoa. He disclosed that he had decided to partner with those who labour in the Lord's vineyard in steering the ship of the state.
He underscored the need for spiritual and political leaders to join forces towards the development of mankind and that the church was in the best position to partner with in his current efforts to reposition the state on the path of development.
The governor expressed the desire to seek counsel from spiritual leaders on how to move the state forward. He added that the amnesty declared by the Federal Government and the resultant submission of arms, by the ex-militants, were a direct result of prayers.
According to him, what should follow the amnesty was peace, prosperity and progress and the prayers of Christians is a veritable tool towards the achievement of this goal. In his message, the state Chairman of PFN, Pastor Samuel Peters, described total commitment to God as a pre-requisite for success in life. Peters decried a situation where preachers place priority on materialism to the neglect of their role in positively impacting the society. He, therefore, advocated for a change in the right direction.
The PFN chairman said the PFN would also take the prayer of deliverance of the state to strategic locations. He expressed gratitude to the governor for his favourable disposition towards the church.