AIG-IMOUKHUEDE REASSURES STAKEHOLDERS, AS ACCESS BANK POSTS N5.2B IN 2010, Q1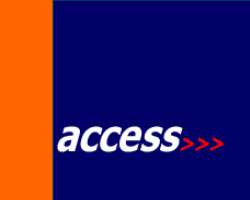 He gave this assurance in a report announcing the release of its audited result for the nine months ended December 31, 2009, and first quarter for the current financial year, in which it posted N5.2billion.
Coming at a time which its chief executive officer, noted "coincided with a tumultuous period for the Nigerian Banking Sector, the result showed that earnings were affected by the necessity for large exceptional provisions which could not be accommodated within the period under review.
But Aig-Imoukhuede was quick to reassure that despite unimpressive records for the period, Access Bank closed the year in a very strong financial position with levels of capital and liquidity adequacy standing far higher than required by both local and global standards
As a demonstration of its future brand promise, the bank's first quarter 2010 result showed earnings of about N27.8 billion, up by 4.0 per cent and profit before tax of N5.2 billion, representing an increase of 20 per cent over the previous figure and indicating the bank's readiness to put the 2009 period behind it.
In line with the current trends in the industry, the bank's Loans and Advances dropped by about 14per cent to N362 billion for the period even as deposit base rose by 18.0 per cent to N442 billion, loans portfolio declined by 15 per cent to N391 billion, capital adequacy ratio stood at 29 per cent; while its achieved a further improvement in the quality of its non-performing loans ratio to 8 percent from 16.8 per cent.
Similarly Access Bank cost of funds, improved by 400 basis points; loan to deposits ratio fell to 88 per cent, liquidity ratio was 42 per cent, just as capital adequacy remained at 26.5 per cent; just as liquidity ratio at 40 per cent "I am pleased to report that our first quarter 2010 results indicate that Access Bank has emerged from this difficult period with strong business fundamentals and in a vantage position to take advantage of the new banking landscape. We are particularly thrilled that our efficiency driven initiatives around cost of funds, cost of risk and cost to income are paying off across our group operations," Imoukhuede added.
The bank had at the end of December 2009 reported earnings income of about N66.1 billion and loss before tax of N3.5 billion, while net loss amounted to N4.194 billion, down by 119.94 per cent from the previous PAT of N21.034 billion, owing to significant provisions of N21.5 billion. It however reported N14 billion recoveries within the period
He noted that the bank has since pulled out of the woods, making tremendous progress in reducing its levels of classified loans, remaining confident that the now strengthened risk management framework will ensure earning resilience to any future stress factors.
Access Bank currently has a network of over 110 branches and service outlets located in all major commercial centres and cities across Nigeria and in 7 African Nations and the United Kingdom.