Re: Foreign Medicals Controversy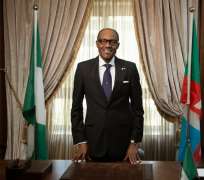 A publication from Vanguard Newspaper on June 10, 2016 which was credited to one Doun Kogbara showed how the said Doun Kogbara poured out vituperations against Nigerian medical doctors. Before responding to the issues raised, it is important for me to digress a little.
One day I just finished reviewing a patient in a private hospital along Afam road, on my way back, I got to a section of the Afam-Obigbo road where the road had petered out, coincidentally some soldiers escorting some expatriates possibly from the Afam power station or any of the oil companies in the region, were speeding behind me. When we got to where the road petered out, some of the soldiers came down and asked me to climb the kerb, which was higher than half the height of my tyre in order to give way to them.
I told them that by climbing the kerb I might either damage some of my tyres or worse still damage structures under my car. I suggested they should rather clear the road so that all of us could pass. At that point they were visibly incensed. One of them tried to pounce on me but later changed his mind probably because of the sticker on my car or due to my boldness.
At the end of the day, they cleared the road and every road user benefitted. When I told my friends what happened that day, they warned me never to take such a risk next time as I could be shot and be labelled a kidnapper who attempted to kidnap the expatriates but was overpowered.
Few days later, I saw where solders were flogging a taxi driver just before Obigbo express junction. What was his offence? I enquired. The taxi driver was in his own normal lane on the other side of the Port Harcourt-Enugu Express road when soldiers escorting some expatriates, plying the wrong side of the road, ran into him and started flogging him for not giving them the right of way on time. That can only happen in Nigeria where security agents plying the wrong lane will have the effrontery to manhandle an innocent driver plying the right lane. As I watch the innocent driver receive several strokes of whip, I asked God why he created me as a Nigerian. I went on to form a mental picture of what the expatriates being escorted could be thinking of the black race. Here are my fellow black men in the wrong lane flogging another black man in the right lane for no other reason than they were escorting some expatriates, whom to the soldiers were superior to the black taxi driver. I went down memory lane, recalling how our people suffer in foreign lands in order to get "permanent" residential visas but here expatriates are being celebrated as kings. I queried if it was such ugly experience that made late Fela Kuti release a song titled 'Zombie' .I wondered why our people would still refuse to extricate themselves from such a mental slavery. The whiteman created the picture of God and his angels as white and that of the devil and his agents as black and many of us cannot see beyond the shenanigans. We prefer praying in Latin, Arabic and other languages alien to us because the white man has inculcated in us that he who prays in vernacular is not spiritual.
Now, let us go back to Doun Kogbara's article and critically analyse the points raised in her rejoinder to the interview granted by my role model, Dr Osahon Enabulele, the former NMA president and currently the vice president of Commonwealth Medical Association. Doun Kogbara started by describing my distinguished colleagues and members of my professional association as being lazy and negligent. She claimed to have had "too many bad medical experiences" in the hands of the Nigerian doctors. Just like I stated above, the white man has inculcated in us the notion that what is foreign is better than what we can obtain here. It is only in Nigeria where somebody can publish malicious articles against a person or an association with nobody batting an eyelid. I am sure that when this Doun Kogbara is asked to provide evidence to corroborate her allegations, she will disappear from the stage.Who is even ready to start a civil case against her defamatory publication and claims against my noble profession ?
Assuming that she once had a case of negligence on the part of a Nigerian doctor; does that translate to the fact that all Nigerian doctors are lazy and negligent? In logic, Doun Kogbara is guilty of fallacy of Ignoratio Elenchi, otherwise known as irrelevant conclusion. Aristotle argued that such a fallacy arises from the ignorance of the nature of refutation. Does Doun Kogbara have any evidence to prove that my colleagues and I are negligent and lazy rather than merely working within the limits provided to us by the government? Doun Kogbara is also guilty of fallacy of Hasty conclusion by basing a broad conclusion from a small sample. Anecdotal fallacy arises when one uses one's personal experience or an isolated example to reach a conclusion instead of sound reasoning or compelling evidence. I am not going to dwell on her malicious assertions until she comes forward with evidence to substantiate her claims .
When Conrad Murray, a cardiologist and late Michael Jackson's doctor was convicted of involuntary manslaughter, did that make all American doctors negligent and lazy? How many Americans or Jackson's fans came out to criticise all American doctors? Of course the likes of Doun Kogbara will never see a lot of cases of medical malpractices in Britain, USA and other developed climes. Where were the likes of Doun Kogbara when UNTH doctors made proper diagnosis for late Dora Akunyili which was later wrongly refuted by foreign doctors and at the end of the day the UNTH doctors were right? Where were the likes of Doun Kogbara when Stella Obasanjo died while seeking medical attention abroad just to mention but few? I am very sure that the waves Nigerian students are making abroad and some medical feats we record in Nigeria can never be seen by the likes of Doun Kogbara and his expatriate counterparts who will prefer giving such feats marginal or low press coverage. Yet should there be any case of malpractice against a Nigerian doctor whether practising here or abroad, all the major media houses will carry it.
It may interest the likes of Doun Kogbara to know that the point Dr Osahon Enabulele was trying to make,which she totally missed, was that the government should equip our hospitals and sponsor training and retraining of medical experts. If our president travels abroad for an ear infection what will be the fate of an average Nigerian with a similar health condition who does not have the wherewithal to travel abroad? Remember it is still these average Nigerians who stood in the scorching sun to vote in Mr President on the day of the election. In a developed clime, Mr President's health challenge will be an advantage to other citizens who have similar or the same health challenge as all the medical equipment required for such treatment will be imported into the country and all the ENT (Ear, Nose, Throat) units in our tertiary hospitals will be well equipped. If we continue with this parliative and 'symptomatic' approach to our national problems/challenges with no definitive/permanent solution in sight ,now convince me why won't Nigeria be refining her own crude oil abroad when nobody sits down to think of the lasting solutions to challenges facing our local refineries?
The likes of Doun Kogbara are ready to make donations to foreign hospitals while Nigerian hospitals are deteriorating. She and her colleagues are ready to pay huge sums of money for medical tourism abroad but if it were in a Nigerian hospital ,they would unleash their bargaining prowess.
Did we not read in the news recently about how a Nigerian oil magnate spent mind-boggling amount of money to set up a structure for the alma mata of his children whereas back home in Nigeria his own Northeast remains the educationally less developed geopolitical region. That is the best definition of mental slavery.
When doctors issue ultimatums to the government, the likes of Doun Kogbara will definitely not see that but will definitely crawl out of the shell to demonize the Nigerian doctors when doctors finally resort to strike after many years of government's insincerity.
I advise the likes of Doun Kogbara to approach the disciplinary tribunal or committees of MDCN or NMA respectively if they have any case of medical negligence against a Nigerian doctor (which I am sure,either she or her likes do not have ) but should be ready for litigations because when the said doctor is exonerated from such malicious allegation,the doctor may seek redress in a court of requisite competent jurisdiction.
I am aware that no matter the amount of admonition from me, the likes of Doun Kogbara have made of their minds that everything foreign is superior to our locally made goods/services and any mistake made in a foreign land is worth making .
Dr Paul John
Port Harcourt,Rivers state
[email protected] ,08083658038
Disclaimer:

"The views/contents expressed in this article are the sole responsibility of

Paul John

and do not necessarily reflect those of The Nigerian Voice. The Nigerian Voice will not be responsible or liable for any inaccurate or incorrect statements contained in this article."
Articles by Paul John