Nigeria Has To Return To The Tripod Federating Units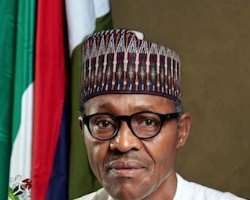 I heard that the Deputy Senate President,Hon.I. Ekweremadu proposed that Nigeria should return to Federalism with the 6 geo- political zones as federating units. Well return to Regionalism is okay but to use the six- geo political zones structured primarily to landlock the South East for the purposes of the civil war is unsustainable.
The best return to my mind would be the old tried and tested tripod basically with the States now known as provinces. The reason is simple. To solve a problem you need to return to the point in time you derailed.
Nigeria started having political problems when from 1963 She became a Republic and exercised its first autonomous powers wrongly by creating the Mid West Region. Earlier,remember that It took the British 50 years to test the North ,West,East tripod Regional balance and proved it could stand all the tests for a balanced federal system.
The Creation of the Mid West was a wrong signal to the North that the South intended to control it politically and this was the beginning of the unfortunate but mad political competition that culminated to 1966 coup. You know the rest from here.
The creation of States that followed has been endless because each creation satisfied some and raised fears of others. A balanced federation has less friction and more productive citizens. Productivity had plummeted since 1964 and never looked up. The groundnut pyramids disappeared and everyone depended on revenue sharing.
Today there is hardly enough to go round ,so to move up productivity once again, the federating states must have its base on the tripod of North ,West and East. We could have geo- political zones within these Regions before provinces(States) for administrative devolution but then it would be for the Region concerned to decide.
The national purpose today goes back to productivity and sustainability and we just have to recreate the same conditions politically and economically that enabled the commodity boom of the 50s/60s to arise. There is no other way.
*Nworisara wrote from Bayelsa : [email protected]
Disclaimer:

"The views/contents expressed in this article are the sole responsibility of the author(s) and do not necessarily reflect those of The Nigerian Voice. The Nigerian Voice will not be responsible or liable for any inaccurate or incorrect statements contained in this article."
Articles by Nwokedi Nworisara