Kemi Omololu Needs Brain Evaluation…Dayo Amusa Blasts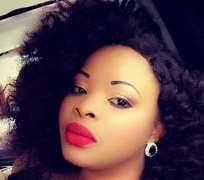 Hmm, the drama between Kemi Omololu-Olunloyo and Jide Kosoko's family is not coming to an end anytime soon as the drama gets messier.
After voicing out that Jide Kosoko, should be investigated for losing three wives, and also having a heated misunderstanding with Toyin Kosoko, one of the daughters of the actor, she has just invoked thw wrath of actress, Dayo Amusa.
Dayo is currently fasting and as such is managing to take things cool for now but with Kemi's recent rant on social media, the actress has been moved to come out of her shell.
Dayo stated that she is surprised at how frustration affects some people without them knowing on time. "Na wa o, so na like this frustration dey affect person. This woman (whoever or whatever you call yourself)needs brain evaluation."