OUR POSITION ON LABOUR MIGRATION, BY TUC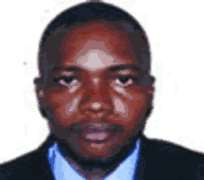 'People are becoming increasingly mobile across borders to meet the social and economic challenges of the globalization with the search for employment at the heart of most movement in the 21st century,' says World Immigration report (WMR) 2008.
According to the world migration Report (WMR) 2008 launched by the International Organization for Migration (IOM).
It was launched by the International Organisation for Migration (IOM) The report, focusing on the theme of management mobility in the evolving global economy, urges that demands for increased efficiency in production as a response to fierce global competition has meant that workers, independent of their geographical locations, are increasingly living in an inter-connected world of work resulting in greater labor mobility.
With more than 200 million international migrants in the world today, two and half times the number in 1965, and most states simultaneously being countries of migrant origin, transit and destination, WMR 2008 states that human mobility has become a life choice driven by disparities in demography, income and employment opportunities across and within regions.
In Nigeria, the Trade Union Congress of Nigeria (TUC) agrees that majority cases of most labour migration activities are embarked upon primarily in search of greener pastures. While others occur due to natural phenomenon such as earthquakes, draught, famine, etc there are also human induced labour migration created by bad governance, political intolerance and wars.
Emigration has implication for national policy, in among other things ensuring that the rights and interests of nationals are respected and protected while they are abroad. Intervention measures may therefore, be needed to curb recruitment abuses and malpractices and to prevent explanation.
Global labor migration
Migration is an important global issue. The number of international migrants has more than doubled world wide during the last 30 years from 75 million in 1996to 191 million in 2008. This means that one in 35 people of 3 per cent of the world's population are now living outside their home countries.
Of the world's nearly 200 million migrants, the International Labour Organization (ILO) estimates that 90 million men and women were migrant workers in 2005.
The United Nations (UN) Population Division puts the figure of international migrants in Asia at 33 million in 2005, about half of whom are working. This figure does not include internal migrant workers. Estimates by non-governmental organizations are usually higher:
However, irregular migration and the criminal activities associated with irregular migration have dented the image of countries and exposed young women and men to untold hardship and dangers.
ILO Conventions 97, 143 UN conventions provide guidelines for the fair treatment of labour migrants and facilitating labour migration through irregular means.
We must also state here that part of the problems of this issue lies in the difficulty of coming to a consensus about the fundamental nature of migration and in the outcomes. Underlying the current and welcome inclination to acknowledge the potentially beneficial outcome of migratory phenomena are many questions that are yet to be fully resolved.
Should migration be considered entirely 'naturally', seen as a constituent part of human behavior and occurring throughout human history profoundly un natural since it is about the (painful) uprooting of individuals from their places of birth and their (equally difficult) relocation in other countries?
It is a process through which nations are built and strengthened or shakeup and weakened?
Does it lead to the enrichment of countries of origin through the flow of remittance and the transfer of skills and technology or to their impoverishment through loss of talent and in adequate attention to the development of job opportunities at home? and
Would migration management be more effective if priority of attention were given to the maintenance of national sovereignty in migration or to the play of market interests?
Nigerian government's on migrant worker
Nigeria in response, embarked in proactive measures to manage irregular migration in 2004, by establishing the Labour Migration Desk at the Ministry of Labour and Productivity, with a mandate to, among others, formulate, review and implement the National Policy on Labour Migration as well as establishment of a database on migrants within and outside Nigeria.
It is charged with formulating and conducting pre-departure training including counseling programs. It is also charged with ensuring smooth and orderly departure of migrants and overseas job placements. It also collaborates and cooperates with other relevant stakeholders and agencies of government on migration within and outside the country to ensure smooth/orderly migration, prevention of child/forced labor and child/migrant trafficking.
The desk commenced with the licensing of private employment agencies and recruiters for overseas and local job placement, management of entry quota offered to Nigeria by the government of Italy arising from bilateral agreement on migration repatriations.
It also commenced the management of bilateral agreement on migration repatriation that Nigeria has with Spain and Ireland.
The desk is also tasked with education and sensitization of Nigerians on ills of illegal migration through media campaign and implementation of the recommendations of the ILO Mission on Establishment of Labor Migration Desk. However, I doubt if anybody has any further information on the activities of this desk. If you do know, please peak out.
The inactivity of the various signatures leas not helped his cause of the migrant worker.
TUC'S position
•Countries that are signatories to all relevant agreements on migrant workers should respect such agreements. Why should African brothers who reside in their country as migrants? About 161 Nigerians living in Libya were repatriated on grounds of entering the country illegally when in fact, majority of them those valid papers.. The same fate also hangs on others living and doing business in South Africa. America and Europe;
•Any law that Nigerian Government signed must be subjected to review based on situation available nationally or internationally;
•The protection of the work of Nigerian workers and for our citizens should be included in the Nigeria law on migration;
•The provision of expatriate quota and training of citizen to take over from expatriate should be enforced;
•For Nigerian traveling abroad, the recruited must expose the intending immigrant workers to his or her contract of employment before embarking on the journey.
•Those that sought and got employment should not be discriminated against.
•All activities should be subjected to the Labor Relation Act of their country of sojourn; and
•The law of Nigeria should be improved upon especially, recruitment, retention, handing over, training of Nigerians transfer and eventual take-over of skilled jobs by Nigerians.