Blessyn Okpowo:A Media Guru with Reputation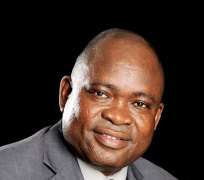 "Success is no accident, it is hardwork, perseverance, learning, study, sacrifice and most of all, love of what you are doing or learning today".----Pele
One Delta-born media guru I had personally learnt from his rising profile in distance is Mr.Blessyn Okpowo,a man I described as ' silent media achiever and philanthropist that knows his onion in the media industry. His media articulation on various national issues is learning point for young minds that want excellent careers in their lives.
To Mindset Media Limited, Blessyn Okpowo is not just a media gift to Isoko region but Nigeria as whole. He is among the few Isoko people that went into the fourth estate of the realm and succeeded in creative dimension. To many, Blessyn Okpowo is a great philanthropist but the issue here, how was he able to surmount the trying times from Ajegunle city to his present status which many had failed to work on their careers today. Many success tips are missing from our nowadays youths who only focused on success than reality of life.
The 51 years old journalist has able to create a niche for himself in the media industry. Time without number, I have heard about the good works of this noble journalist of Isoko nation from close associates and relations in Nigeria. His style of investigative journalism brought him into limelight and today, he is a role model to our present Nigerian youth. For those that have one way or the other benefitted from his philanthropic gesture hardly speaks ills of his person.
To Mindset Media Limited, he remains one of our celebrated Isoko sons doing credible things for humanity in the region. His intellectual advice to our media has made us to be objective in personality celebration. He is a great media motivator to the core.
Finally, Blessyn Okpowo is a community-based philanthropist whose legacies cannot be erased in the sands of time. He is one man that has love for the progress of his community (Idheze-Irri).He is happily married and blessed with children.
Godday Odidi
Social Media Analyst
Lagos
Disclaimer:

"The views/contents expressed in this article are the sole responsibility of

Godday Odidi

and do not necessarily reflect those of The Nigerian Voice. The Nigerian Voice will not be responsible or liable for any inaccurate or incorrect statements contained in this article."
Articles by Godday Odidi