Skales May Pay N5Bn to Leave Baseline Music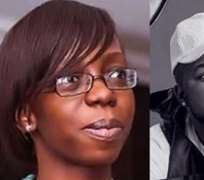 Where on earth will Skales get N5billion to escape the wrath of Baseline Music? Just like what Freeze said about artistes selling their lives over a pot of porridge without understanding what they are getting into when they sign juicy contracts they never sat down to read. Skales is indeed in a big trouble!
We can forget the N13 fraud petition that has been filed against Skales for a while by Baseline Music and look at the escape route for Skales. One of the clauses for him to leave states that "The artiste may terminate this agreement prior to the expiration of the contract period by paying the company the sum of ten million pounds sterling."
It has been confirmed that Skales' contract worth N200m. According to Baseline record label's former manager, Howie T "I cannot give you any specific figure because we don't want other artistes to start running to us", Howie T once said, "However what I can tell you is that the deal is worth hundreds of millions. It includes his new car, new house and total lifestyle package. We are changing his whole lifestyle. We don't want to create any form of distraction by revealing any figures, but trust me it's a huge deal, it's about the biggest deal in the industry at the moment".
Serious issue!