Presidency moves to recover AMCON loans from banks, others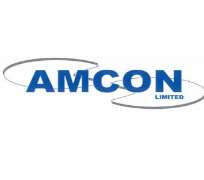 A presidential inter-agency committee on recovery of loans granted to commercial banks and corporate organisations by Asset Management Corporation of Nigeria (AMCON) has been set up by the Federal Government.
This was revealed in a statement made available to the media on Monday, by Comrade Salihu Othman Isah, spokesman of the Attorney-General of the Federation and Minister of Justice, Mr Abubakar Malami, who said the inauguration was held on May 19 in Abuja.
Isah explained that the minister, who heads the committee, recounted in his speech that AMCON was established by the Act of the National Assembly to prevent the collapse of the Nigerian banking sector, following the banking crisis as a result of the Bank Consolidation Reforms in 2008.
The minister, according to the statement, pointed out that the situation led to huge indebtedness for banks, which culminated in the eventual purchase of the toxic loans by AMCON in order to stabilise the banking sector, and by extension the Nigerian economy.
However, debtors, who cut across the aviation, banking and oil and gas sectors, failed to repay the loans while some of them had resorted to court actions, all in a bid to frustrate the loan recovery efforts of AMCON, adding that in some cases, this was with active conspiracy of some financial institutions among others.
Malami explained that the development led to President Muhammadu Buhari's approval and directive for the establishment of an inter-agency committee to effectively pursue the loan recovery.