Botswana's Finance Stars Beating The Unemployment Odds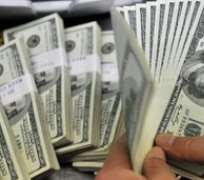 Having the right qualification early on can help give young people the career boost they need and beat the unemployment odds.
Following news that an unemployment subsidy is not on the cards in Botswana , citizens are increasingly concerned at the unemployment rate.
Labour and Home Affairs minister, Mr Edwin Batshu, said in Parliament earlier this month that government, as well as the private sector, would still absorb unemployed citizens where possible.
However, youth unemployment rates in particular remain high . Unemployment grew between 2010 and 2013, and the Botswana Guardian reported in May 2015 that despite ongoing economic development, the overall rate stood at just under a fifth of the population.
For youth struggling to find their niche, education is a critical factor. The government has identified creating human skills as a more reliable and sustainable development strategy than minerals, and set a goal to raise its tertiary enrollment rate to 20% by 2016.
But studying just for the sake of studying can be counterproductive, say experts. Recruitment writer Alison Elissa Cardy advises school leavers who aren't sure what to do next to do some detective work. "Take a look at your computer's bookmarked sites, [your] books and the television programmes you enjoy. Ask friends what they've noticed about your interests. Try to remember experiences that were particularly enjoyable for you. A few themes will likely emerge."
This approach certainly worked for Pyoka Mfuni, Manager of Advisory Services at Grant Thornton. He recalls that when leaving school in 2002, his academic results were excellent, but this proved both a disadvantage and an advantage: he was able to apply for a course of his choice and the range of options, while exciting, was also daunting.
"I did a bit of research and noticed that many jobs advertised were finance and audit-related," he says. "That's when I discovered the AAT Accounting Qualification at the Botswana Accountancy College.
"It was as good as an accounting degree, but it was vocational, meaning I would learn the practical skills for a job in finance, so I applied for it."
Despite having no work experience, it did not take long for him to gain a foothold on the career ladder once he had qualified. He was employed in Accounting, Audit and Advisory at Grant Thornton, where he prepared management accounts and reports for clientele, as well as compiling and submitting business plans to financial institutions for clients' businesses. The latter in particular proved to be an invaluable service for entrepreneurs, in a country where economic growth is increasingly depending on entrepreneurship.
By 2008 he was Senior Accountant at Grant Thornton; by 2009 he was Management Accountant at the Botswana Meat Commission, where he received rave reviews from his seniors. He then moved on to become Finance Manager at Leo Schachter and Director at PGSS & Associates. By the beginning of 2016, he returned to Grant Thornton as Manager of Advisory Services.
It's not just his career that flourished – his studies did, too. He was also able to qualify as a Chartered Accountant on the strength of his earlier qualification, and in 2012 he completed his MBA – that most sought-after of degrees – at the University of Derby. It was not long before he was selected for the committee of the Botswana Accounting Oversight Authority.
Today, Mfuni is still part of the AAT family. He is a member (MAAT) and has made use of a number of available services, including the podcasts, the branch network, and the Accounting Technician magazine.
"My MAAT (membership) represents the experience and professionalism I possess in my career," he says. "I chose to become a member because it was a step closer to professionalism and would allow me to continue to receive updates from AAT."
Mfuni's case illustrates more than the financial benefit of finding a suitable course of study quickly. There's a personal plus, too. A study by Fay Amanda Ischner revealed that school leavers often face the challenge of being under pressure to choose a career with little guidance on how to do so; yet there is a major benefit to having a set plan upon leaving school. Ischner found that "those pupils who have not yet made a career decision are more likely to experience feelings of depression than those with definite career plans".
Mfuni believes finance is a particularly valuable qualification because it opens other doors too. "The young people must stop thinking of being employed," he says. "Not all of us can be employed. A financial qualification gives us skills that can easily equip us to be self-employed. With a bit of confidence and mentoring, there are a variety of services a technician can provide clients with. I am talking of services such as taxation, accounting, bookkeeping and software training, to mention a few."
The AAT qualification is being offered to several thousand students like Mfuni in Botswana each year, the largest cohort of AAT students outside the UK. One of the reasons for its success is that in addition to the entrepreneurship possibilities Mfuni mentions, there are also employment opportunities in a variety of industries, which is crucial since Botswana's employment rate has not grown at the same rate as its economy.
But, as AAT points out on its website, "Learning new skills and building on those you already possess can have a huge impact on your life." According to the AAT 2015 Salary Survey, an AAT Accounting Qualification can increase earning potential by as much as 67%.
For graduates like Mfuni, this increased employability and earning potential has made all the difference. He had the drive and talent, but finding a qualification that helped him to make the most of it took his life in the direction it was meant to go. "As a young accountant, I needed the support," he says.
* To find out more about AAT, contact Nicky Burke at [email protected]