Democracy Day: Adamawa Indigenes Call On Gov. Bindow To Pay Outstanding Salaries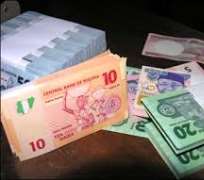 Delegates from the 21 LGA of Adamawa State have called on Gov. Muhammadu Umaru Jibrilla Bindow to settle all outstanding salaries, arrears of Primary, Health and LGA staffs accross the state.
The delegates who spoke separately at The democracy day summit organized by Adamawa state Government at the Government House Yola, unanimously Said doing that will cautioned the hardship being face by the government workers as the Ramada period is fast approaching.
Gloria Istifanus a delegate from Lamurde LG Area called for the construction of Lafiya Lamurde Road,Sajoh Bobbo from Toungo make a Call for the electrification and rehabilitation of Sugo /Jamtare road.
Musa Johnson a delegates from Shelleng appealed to the Government to lift an embargo of Motorcycles which according to him will assist farmers during this farming season.
Another delegates from Michika called for reconstruction of damaged bridge by Boko Haram while Lawrence Demsa urge the Adamawa state government to assist parents In the payment of WAEC fees.
The delegates however poured encomiums on the state Governor of the state of emergency declared by government on roads constructions as it will boost economy activities in the state,in their submission the organized labor,National council of women society (NCWS), Gamzaki traders unions and National union of roads transport workers (NURTW),equally commended the magnanimity of Governor Bindow of his developmental Strides.
Lamido of Adamawa, Alhaji Aliyu Barkikdo Musthapha an elder statesman, Alh. Ahmed Joda,Sen. Silas zwingina in their separate remarks similar commended Governor Bindow for his pragmatic approach in governance.
Governor who was overwhelmed the encomium poured on his administration call for support and prayers to enable him deliver more dividends of democracy.
The democracy day submit was also attended by traditional rulers, religion and union leaders as well as civil society organizations