Children's Day: Osanebi Renews Commitment To Child Education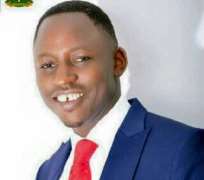 The Deputy Speaker, Delta State House of Assembly, Rt. Hon. Friday Ossai Osanebi has renewed his commitment and desire to the child overall development and education.
The Deputy Speaker gave the assertion today, on the occasion of the 2016 children day celebration . He noted that the focus of every leader and government should be geared towards raising educationally, emotionally sound children, for the sake of the society tomorrow.
"The emotional, social and physical development of young children has a direct effect on their overall development and on the adult they will become. That is why understanding and direct investment into young children is so important, so as to maximize their future well-being and the betterment of the society". His statement read in part.
Note forgetting the overall importance of sound education in all of this, the Deputy added: "education is and always will be very important in building a strong foundation in any child's life, this is especially true in terms of looking at our future generation. As leaders and government, we want our youth to be educated, to be up to date with current issues, and able to provide knowledge to the next generation".
He maintained: " education is a strong building block in building a stronger and healthier community".
He further called on all well meaning Nigerians to invest more in the building of a stronger society through sound education.
Hear him: "as a community we must provide protection, security, knowledge, and most importantly good values. If we can help our children and youth to become positive and engaging members of society, this will only help in developing, not only a stronger and healthier community, but a safer one as well"
Talking of his investment on child education and development, he noted that his foundation, The Friday Osanebi Foundation, has taking it upon it self to fully cater for the education of 100 children/youths in various academic and educational levels all over delta state as he reaffirmed that he's always ready to do more as God enables him.
Osanebi wished Delta and Nigerian Children a fulfilling and blissful experience today.