ALL THAT JAZZ AT CAPE TOWN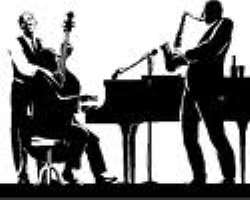 All the gloomy news and bad economic forecasts were set aside for two days of scintillating jazz music at this year's Cape Town International Jazz Festival (CTIJF) held during the Easter weekend.
In fact, jazz lovers had actually been saving up to attend what is tagged 'Africa's Grandest Gathering'. By the Friday before the jazz extravaganza, tickets were already sold out at R330 (approx. N7000) per day and R485 (approx. N10, 000) for a weekend pass. Last minute desperate attempts were being made as the phone lines of the organizers were constantly buzzing with enquiries while queues had also formed outside with others still hoping to get the tickets somehow.
For those who had foreseen this happening and bought their tickets on time, it was an opportunity to make a small profit by selling extra tickets at a premium at the venue. It was the Easter weekend and this was the place to be most especially with legendary guitarist and vocalist George Benson headlining the show for two days running.
Benson led 39 other bands (International and South African) in an exceptional concert that left the thrilled audience singing along to his unforgettable tribute to Nat King Cole, accompanied by a 28 piece SA orchestra on the first day, while playing his greatest hits on the Kippies stage to a crowd of over 10,000 the following day. The audience was expectant and the master guitarist didn't disappoint them as he belted out one classic tune after the other from his repertoire.
Other marvellous performances came from artistes like Jonathan Butler featuring Rick Braun & Richard Elliot, Judith Sephuma, Lira, the McCoy Tyner Trio, The Ronny Jordan Organ Trio, Rachelle Ferrell, Vusi Mahlasela, the Brooklyn Funk Essentials, Musa Manzini, Allou April and others. All these artistes played to a crowd numbering over 35,000 over two days on five stages spread all over the Cape Town International Convention Centre venue.
The attendees came from all over the globe such that airfares from places like Johannesburg to Cape Town were priced five times the normal that weekend. Such was the pull that people travelled about 18 hours by road from Johannesburg just to attend the event.
This year's edition didn't come without its challenges. In recent years, the big players in the telecommunications, banking and airline sectors had bankrolled the festival but for one reason or the other this had thinned out this year. Perhaps, it was due to the forthcoming FIFA 2010 World Cup where most funds are being channelled. Nevertheless, the CTIJF organizers were not deterred and they went bigger and bolder. They got the SA Arts and Culture Department, RITEK, an Angolan conglomerate and host of other organizations to take the gauntlet and keep alive what has become a signature event on the annual arts and culture calendar on the continent.
The success of CTIJF hasn't, of course, been confined to South Africa only, but has resulted in esp Afrika, the organiser being engaged by groups in countries like Mozambique, Angola and Nigeria to organize similar sustainable and economically stimulating jazz events in their countries.
According to leading international festival director and event/brand management consultant, Ayoola Sadare of Inspiro Productions, who also attended this year's CTIJF, the dreams and plans of placing the dynamic and exciting city of Lagos on the musical map is on course.
He says: 'About the same time the Cape Town International Jazz Festival was happening, the Lagos Carnival and Lagos Black Heritage Festival were also taking place. Looking at this holistically, it presents an excellent opportunity to integrate these iconic and signature events altogether with the Lagos International Jazz Festival and present viable international tourism and arts/culture product linkages across the African continent for global consumption. This will surely happen. It's only a matter of time.'