Unlocking The Keys To Being A Successful Entrepreneur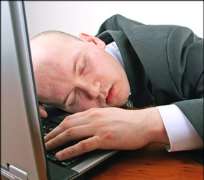 How is it like running your own business? Contrary to the notion that entrepreneurs live a free and happy life, they are constantly faced with the pressure to be strong, face financial worries and the reality of failing. A day in the life of an entrepreneur includes sales calls, marketing meetings, client lunches, press interviews and dozens of other things that advance the progress of the business.
At the recently concluded 'Entrepreneurs Only' seminar organized by the Kaymu Village team, the speakers addressed several smaller tasks which successful entrepreneurs need to take on to keep the business going. Compiled by the Kaymu public relations team, below are 10 tips every entrepreneur must have.
Be passionate about your business : 'You can only work with passion if you love your career.'said Adetayo Olabajo, head, non-key accounts,Kaymu Nigeria. It's important to love what you do and to ensure that your passion and goal are greater than your challenges. Constantly ask yourself this question: Am I living and working with passion? You are a step towards being successful, when your answer becomes a YES.
Let go of fear: Acknowledging your thirst to venture into entrepreneurship is the first step a prospective entrepreneur needs to take note of. 'Addressing your irrational fears about failing, running out money and not being good enough proactively is a key determinant in being your own boss.' said Olaoluwa Akinnusi, chief operations officer , Kaymu Africa. Associate yourself with other successful entrepreneurs. Learn from them and even if at first no one believes in you, people will learn to believe in your results.
Execution: 'Success doesn't necessarily come from breakthrough innovation but from flawless execution.' said Kayode Adeyinka, head key account, Kaymu Nigeria. Both ideas and execution work hand in hand. Generating brilliant ideas alone is not enough to make you a successful entrepreneur, but ensuring you bring the abstract idea into reality is key. It is important to know that the difference between successful businesses and failed ones is the execution.
Value your time: Not everyone can be pleased. It's important to learn to say 'No' to some opportunities which will not benefit your business. Avoid distractions.
Time is the most valuable commodity and entrepreneurs need to learn not to take this for granted. 'Always plan your day, prioritize your schedule and expect the unexpected.' said Ejiro Esiri, regional marketing head, Kaymu Africa and co-owner, Style Room Fashion House.
Be Persistent: Failure is not the end of the world. Being persistent is the major key every entrepreneur needs to unlock the gateway to success. Most entrepreneurs stumble in their businesses and fail to learn from their mistakes. 'Being persistent comprises having a can-do attitude , learning from failure and overcoming setbacks' said Gbolahan Fadipe, sourcing and acquisition manager, Kaymu Nigeria and co-owner, Riverview Farms.
Success never comes to anyone. You need to go out and grab it.