Fuel Subsidy Removal In An Act Of Impunity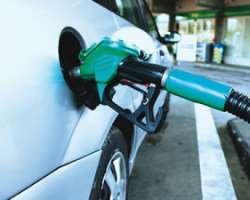 The National Frontiers, wishes to in strong term, condemn the callous and insensitive decision of the Federal Government of Nigeria, to remove subsidy on premium motors spirit (Petrol), in what the government described as the deregulation of the oil sector.
This latest decision by the incumbent APC administration in the country has further deepened our belief that the President Buhari's government is not only anti people, but have also shown the determination to eradicate the poor people of Nigeria, rather than eradicate Poverty.
The removal of petrol subsidy by this government, is an act of impunity and a dangerous decision that could engender unrest in the country, as it grossly violates the campaign promises of President Buhari and his party, APC while seeking the mandate of Nigerians a year ago. We also view this anti-people's decision as a misplacement of priority by the government, which will further impoverish the already pauperized mass majority of our people.
The clandestine manner in which the Buhari's government decided and announced this removal of subsidy have further shown that the incumbent administration, lacks transparency and should no longer be trusted by Nigerians.
For a country where the minimum wage of workers, remains a poverty stipend of just N18,000, occasioned by delayed payment of same, what is required at such a crucial time is not the removal of petrol subsidy, but rather, an improved provision of basic needs of Nigerians such as good roads, electricity and other social infrastructures, that are currently lacking in the country.
We therefore call on every Nigerian of good conscience to rise up and reject this wicked and insensitive decision of the federal government, as we call on Nigerian workers and the Civil society, to embark on mass actions in order to recall this government back to the path of sanity and an immediate reversal of the price of petrol in the country. The government exist solely because of the people and every decision taken by such government must be in tandem with the wishes and aspirations of the people.
Signed:
Comrade Olufemi Lawson,
National Cordinator.