Subsidy Removal: Buhari Meant Well For Nigerians Says APC Aspirant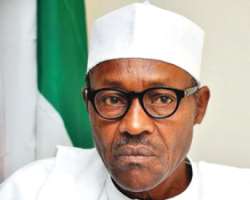 An All Progressives Congress (APC) hoping Chairman of Yola North Local Government of Adamawa state, Hon. Abubakar Barnoma pleaded with all Nigerians to be camp and patience on the recent increase of pump price as a result of fuel subsidy removal.
According to him the 145 Naira per litre of petroleum is indeed gear toward better economy as is the only option for the Federal government to do in order to salvage the lingering fuel crisis in petroleum down stream sector.
"Buhari is a good leader and he meant well for all Nigerians, believe me or not there is no leader that Will deliberately create problems for the people he leads, I know too better that there is going to be a final solution to the this ugly experience melted to Nigerians by this adminstration saboteurs". Barnoma said
He further explained that when there is much competitors in a particular business the forces of demand and supply will determine Price of a product, which for sure,in no distance time the price will be normalised at a very comfortable price.
Abubakar who Said this in his campaign office in Yola, during a one on one consultation with relevant stakeholders of the Party,where he them and the people of Yola North of a good leaders.
"My vision is to consolidate on the already achievements of Governor Bindow in terms of roads, electrifying every corner of Yola with street lights,to revive the economy of Jimeta and Yola which hold the economy wire of the state". He said
" I centre on Youth empowerment and create a sensitivity program that will see to the needs of women in my LGA ". He added
He reminded all delegates of his LGA to be Wise in chosen the right Man as APC is a Party whose manifestoes is embedded in getting the right people through a well democratic method that can positively cause an upward change.