Presidency grants amnesty to 800 repentant Boko Haram insurgents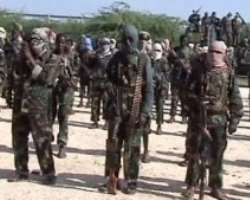 Not less than 800 members of the Boko Haram group are currently undergoing vocational skills training in form of amnesty under the supervision of the office of the Chief of Defence Staff, CDS.
Director General of the National Emergency Management Agency, NEMA, Alhaji Sani Sidi who dropped the hint Monday in Abuja, explained that the programme under which repentant Boko Haram insurgents are being rehabilitated tagged: 'Safe Corridor Initiative', was conceived purposely to provide a leeway for them to turn a new leaf.
Sidi spoke at the joint public hearing on the North East Development Commission, NEDC Bill by the Senate Committees on Special Duties, and Establishment and Public Services
He said: 'It is not correct that the Federal government does not have a plan for repentant sect members. The federal government has set up the safe corridor programme. I do know that over 800 sect members have been registered in it.
'They have exited the Boko Haram militants through the programme in line with the International best practice. They are currently receiving various skills acquisitions programme, which is being handled by the military. It's being by the Chief of Defence Staff'.
The NEMA boss posited that restoration of formal education, sustainable agriculture, paternalism, infrastructural reconstruction, environmental protection and remediation for people of the North East should constitute the key focal areas of the North East Development Commission.
In his own submission, Engineer Kaka Kyari Gujbawu stressed the need for the engagement of civilian JTF in government establishment.
'With all the military myth, the help by the civilian JTF assisted in routing the sect. So there is need for government integration,' he said.
In his address at the session, the Senate President Bukola Saraki said for seven years, the people of North East have suffered untold destruction of both private and public properties worth billions of Naira, necessitating a Development Commission the bill is seeking for.
His words: 'The North East has endured unprecedented pervasive brutality, satanic barbarism meted out against them; Christians and Muslims alike, young and old, men and women by the activities of Boko Haram.
'In an orgy of un-abating and indiscriminate attacks on the Nigerian state and its circularity, they employed everything destructive to threaten our national security and socio-economic stability; maiming, bombing, attacking every institution that would help us remain a virile and united nation.
'What we have witnessed in the North East demands special attention from all well meaning Nigerians, not just from government. We must all rise up and say never again. We have seen families wiped out, children orphaned, incomes plunged below a tenth of what they were a decade ago'.
In his opening address, the Chairman of the Senate Committee on Special Duties, Senator Abdul-Aziz Murtala Nyako said the commission would provide the legal framework for addressing the challenges in the North East occasioned by the insurgency. - Nigerian Pilot.