Nigerian Music is Too Cheap…9ice Fires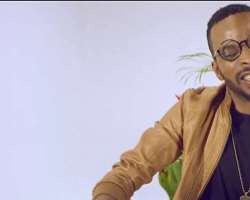 Some critiques have continued to blast the kind of lyrics that some Nigerian singers chunk out every day just to make money but not putting its effect on some masses into consideration.
Many have wondered why with the abandant talents in the music industry majority of the artistes are still finding it hard to compete with their foreign counterparts or even have a collaboration with them except some few.
When hiptv caught up with singer, 9Ice, he was of the opinion that the problem the music industry is facing is due to the fact that it is filled with cheap music.
9Ice stressed that the music these days from young acts is just too cheap but people are just trying to accept it the way it comes as they can't sip a bottle of drink without shaking their head to the sounds of the beat.
"Our music is too cheap. Can you drink four bottles of Origin without music, you will die. We need the government to support us and we need an industry. PMAN needs to be restructured in such a way that it can encourage the young ones," he said.