Herdsmen Terrorism: But Yar'adua Was A Fulani Man Anchor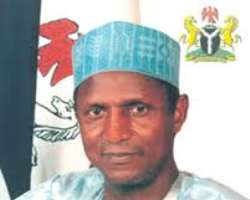 One had thought that with Ex-President Goodluck Jonathan conceding defeat peacefully, Nigeria would by now be a haven of peace. One had thought that President Muhammadu Buhari having realized his long-cherished ambition of presiding over Nigeria which he failed on three past outings, he would by now wean himself of every sort of bitterness, malice and disappointments.
Regrettably, Nigeria is far more divided now that ever since Buhari assumed leadership. From all indications, it seems the President is still on pre-election mood; it seems he still sees himself as an opposition leader. The body language, utterances and actions of the President since he assumed power suggest he seems on a conquest mission. Never in the history of Nigeria had fear enveloped me this much than now.
I fear for the future of Nigeria under President Buhari. The fate of Old Eastern region, especially Ndigbo is precarious. If the Igbo survive under Buhari, we will survive any other regime. The Fulani menace has been with Nigeria since independence, but it had assumed a monstrous and terrorism dimensions this time around.
There have been frequent clashes between the Fulani herdsmen and their host communities who are predominantly farmers over the years which was more of economic dimension that the ethnic and religious dimensions it had assumed now. Why are the Fulani's more ferocious now killing on a daily basis? Is President Buhari the only Fulani man to have become President of Nigeria since independence? The answer is definitely, NO.
Shehu Shagari, the first elected President of Nigeria, is a Fulani man. Umaru Musa Yar'adua, the third executive and elected president of Nigeria was a Fulani man. If Yar'adua were to be president now, would these herdsmen be this deadly in their activities as they are now? Late President Yar'adua would not have tolerated this level of genocide and carnage being unleashed on innocent Nigerians by these murderous herdsmen even though they are his ethnic kinsmen.
When Boko Haram started around 2008 under the leadership of Muhammed Yusuf in Borno State, ex-President Yar'adua was firm and resolute not to allow it fester, especially when BokoHaram were killing only Christians and burning churches in Borno State. President Yar'adua's decision to stamp out Boko Haram once and for all led to gruesome murder of Muhammed Yusuf in 2009 in the hands of security personnel.
Yar'adua was altruistic in his determination to ensure Nigerians heaved a sigh of relief from the then evolving terrorism by Boko Haram. Killing of Muhammed Yusuf, the Boko Haram leader, may have exacerbated the terrorism of Boko Haram under the leadership of somewhat weak President Jonathan, for I believe that if Yar'adua did not die, he would have nipped this festering terrorism of Boko Haram in the bud regardless of whether their leader was justifiably killed or not. Under Yar'adua, Fulani herdsmen were not this satanic to fellow Nigerians, especially farmers.
Paradoxically, under President Buhari who was a former military ruler, the herdsmen are becoming untouchables. Granted that Buhari unlike Yar'adua in his Assets declaration form listed a good number of cattle as part of his assets, which inevitably makes him a stakeholder in cattle rearing business. Should Buhari being a cattle owner make him develop the level of indifference towards the outcry of Nigerians about the devilish actions of Fulani herdsmen?
The recent killing of over 100 people in Nimbo-Ukpabi in Uzo-Uwani L.G.A. of Enugu is unprecedented in the history of Eastern region in their relationship with Fulani herdsmen. Before the Enugu genocide, over 300 people were killed in Agatu in Benue State by these same herdsmen, yet it took the President a long time to finally make a tepid statement in condemnation of the killings.
When Rivers State had a rerun election where less than five people were killed including a Youth Corps Member, the President reacted in the same week at his party's National Executive Council meeting by openly alleging that Rivers State had witnessed the highest level of election bloodshed even though it was a false statement. The President has been openly threatening to crush the Niger Delta Militants if they dare his administration.
When the President was persuaded by a foreign Journalist who was interviewing to watch a video of how defenseless Igbo people were massacred in Aba by the military, he looked away and refused to watch. In his first and only media chat with Nigerian Journalists since he assumed power last year, the President literally lost his cool when a question about NnamdiKanu, the leader of Indigenous People of Biafra (IPOB) was asked.
That particular question rankled him to the extent that his countenance changed immediately to combative mood. President Buhari must know that after election, it is incumbent on him to take every part of Nigeria as his constituent. He must know that in an election, not everybody must vote for him. Sadly, he had even before constituting his cabinet said those who did not vote for him should not expect to be treated as equal to those who voted for him.
His immortal ratio of (97/5) per cent is still fresh in Nigerians memories. Ndigbo are not begging Buhari to accommodate us in his government afterall he won the election without our votes, we are only pleading with him to allow us to live even if he takes away all the ministerial and other few appointments he has given to the Igbo.
If Igbo could survive the Civil War, we can equally survive without Buhari's patronage as long as we not killed in our farmlands. By the way, Buhari got some thousands of votes from Igboland in the presidential election. These Enugu people who were massacred, who knows whether they were among the few who preferred and voted Buhari in last year's general elections?
Assuming that some of those people killed were die-hard Buhari supporters, is it not wickedness of the highest order that a man they voted for looked the other way as they were killed? There is no way to separate Buhari antagonists and protagonists in Igboland except negligible few who make noise in the newspapers as a result of their social status.
Buhari has thousands of genuine supporters in Igboland, but when Boko Haram or Fulani herdsmen wipeout a community, a sizeable proportion of Buhari supporters are bound to be affected. Even if Buhari has only one supporter in the whole of South East, for the sake of that one person he ought to protect the rest.
What Buhari needs to convince those who do not like him is to prove them wrong by his actions in office and the way he shares his appointments. He can actually win the minds of 90 per cent of Nigerians by the way he carries everybody along, for there is no hatred that is cast on the stone.
Who says that the SouthEast cannot be in the forefront of clamour for Buhari's second term if he draws the region closer to himself? Threatening the SouthEast and SouthSouth with extermination if they dare him is not the best body language of a leader afterall, Yar'adua had the power to crush the Niger Delta Militants but he preferred Amnesty Programme.
Buhari is presumed to have memorable antecedents, he should not allow his second coming to office as Nigeria's leader to invalidate and rubbish his past record and achievements. The time to act is now. He must show leadership and guarantee the security of lives and property of all Nigerians.
IfeanyiMaduako (08061562735) writes, from Owerri. Maduako is a Public Policy Analyst ( [email protected] ).
Disclaimer:

"The views/contents expressed in this article are the sole responsibility of the author(s) and do not necessarily reflect those of The Nigerian Voice. The Nigerian Voice will not be responsible or liable for any inaccurate or incorrect statements contained in this article."