Kano APC petitions INEC over cancelled election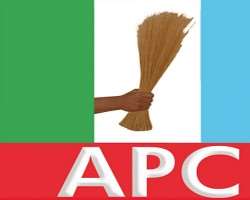 The All Progressives Congress APC in Kano state has petitioned the National headquarters of the party and the Independent National Electoral Commission INEC over the cancellation of the bye-election of Minjibir, State Assembly constituency on last Saturday.
The state acting Chairman of the party, Alhaji Abdullahi Abbas described the action of INEC as unjust.
He said the reason given for cancelling the election was flimsy.
That is why we are suspecting foul play in the cancellation of the election that our great party APC was winning.
So we found it necessary to send our petition to the INEC headquarters, Presidency and the headquarter of our party", he said.
He called on the INEC and APC headquarters to investigate the issue with a view to finding the reasons behind the cancellation of the election.
He said the number of areas affected by the violence was not enough a reason to call for the cancellation of the election.
Minjibir has 11 wards with 156 ballot boxes, and the said violence was only at Minjibir town Ward, in two units – 02 and 03.
We only saw some people throwing stones and breaking some cars' s glasses. From there the owners pursued those trouble makers. That was exactly what happened the acting chairman lamented.